Recently, I increasingly hear that a child, starting almost from grade 1, is working with a tutor. Subjects can be very different: mathematics, English, chemistry, physics.
Yes, it's not in the subjects. It is not clear whether the teachers began to teach worse, or the children perceive the information worse, or the parents try to grow genius from their children.
White crow
I am incredibly surprised. After all, we had previously done perfectly well without tutors and nothing; we ended up with gold medals and institutes with red diplomas.
I am amused especially that it is now considered strange if the child does not go to the tutor. All with someone yes involved.
By the way, if earlier a botanist was considered an excellent student, then now another criterion. My sister teaches at the Lyceum. And recently, she told me the phrase heard from children: Imagine, he is so smart that he doesn't even work with a tutor.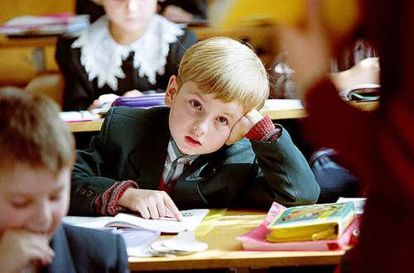 The eternal question: why?
I don't understand why children go to the tutor. In principle, I still agree with English. In this case, it is important to talk more, so the practice does not hurt.
But here is math, chemistry, physics? Everything is written in detail in the textbook. Perhaps the child does not have time to perceive information in the classroom, then parents should give him a solution. In a sense, to help understand the subject or to demand that he was not afraid to ask the teacher if he did not understand something.
Maybe thanks to tutors, children are trying to embrace the immense? But it's hard to argue with nature. For example, I practically do not know a single historical date. Here I remember the events, but the dates – no.
So I'm not trying to become a famous historian. I do what I wonder what gives me. But if for some purpose I needed to learn dates, I would have done it without any help.
It seems to me that tutors make of children helpless people who can no longer independently think and understand themselves. Indeed, sometimes it is very useful to sit and decide. The brain works. And with tips, he quickly atrophies.
Personally, I think that they will not take their child to the tutors.
And what do you think? Drive your babies or not? Are you planning or not?