Despite the fact that I try to spend as much time with my daughter as possible, at school she is forced to independently resolve conflicts that often occur between children.
In kindergarten, of course, there was more control by the caregiver than by the teacher at the school. After all, at recess, children often entertain themselves on their own, plus a walk, a canteen, a day-care group …
The inability of the child to avoid and resolve conflict situations can be the cause of insults, aggression, unwillingness to study and attend school. Of course, it's better to start teaching children the correct behavior in a team not on September 1, but in advance.
This is where the obvious benefit of the kindergarten is visible, even if there are few situations, but the child already at preschool age learns to defend his interests and find a compromise. Someone thinks that the playground with its team is the same kindergarten, but there is a difference, namely, the presence of a mother.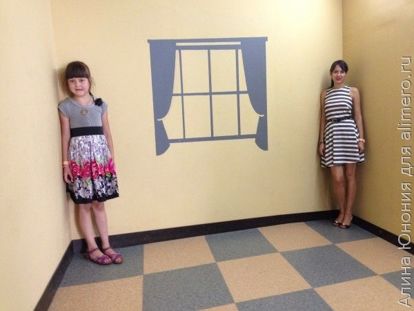 Undoubtedly, it is wonderful that the mother is always there and at any time will protect the unfortunate, from whom the bad neighbor in the sandbox has selected a scapula. But after such total custody, the introduction into the school team is too abrupt a change for the child. After all, peers are far from being as harmless as in the sandbox. And mom is not around.
Back in preschool age, my daughter and I developed a scheme with simple rules. First, politeness and tact. This means that you can not select and take someone else's without demand.
Secondly, if there is a clear aggression on the part of another child, contact adults (mother, educator, parents of the aggressor).
And, thirdly, if the previous item does not work, you can give change. But before that, it is imperative to warn the offender that if they do not cease their actions, they will be retaliated.
Here the rules do not change. Recently, for example, we had such a case. During the break, the daughter accidentally sat on a postcard of a girl from the second grade (the postcard was lying on a sofa in the school hallway). The daughter apologized for her act, in response, the second-grader struck her in the face with a postcard and swung again.
The daughter said that she sat down on a postcard by chance and said that she was unpleasant, and in general, she could respond in kind. In response, the offender struck her on the back with a postcard. The warning was ignored, so the daughter with a clear conscience gave a second-grader surrender. Teacher daughter justified.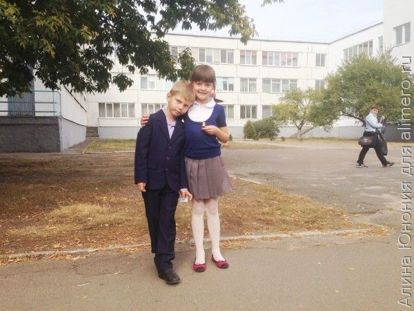 I do not justify a fight, especially with the participation of girls. But I think that a child should be able to stand up for himself, and a few such cases will be enough to discourage others from being offended.
Of course, there are many nuances here. For example, I always try to ask and listen to my daughter after school day. For me it is very important that such situations do not become secrets for me.
I try not to scold and not to criticize my daughter, because the child can simply close and keep all the insults and feelings in himself. And I like that our teacher practices a similar approach.
Perhaps someone does not agree with my support for the method of giving the test. But I do not in any way advocate assault, and I explain to my daughter that this should be resorted to as a last resort. After the opponent does not agree to a compromise and the words do not work.
In addition, a word can sometimes hit much more painfully, which is, unfortunately, a fact. And childish cruelty, you know, is often infinite and very offensive.
Educating a person who is capable of being a full-fledged member of a team is a long and laborious process. It requires a huge amount of explanation, practice and good examples.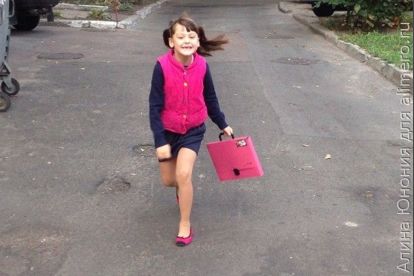 A friend of mine changed three kindergartens for her daughter, because her daughter did not join the team until she realized that the reason was not in the team. The problem was in the excessive care of the mother, who interfered in any, even the most innocent, dialogue between her daughter and her peers. Instead, she changed toys with them and lectured offenders on behavior.
But to change the school is much more difficult, and caring mother will no longer reprimand bad work colleagues who dared to offend her kolinochka. And the ability to find a common language in a team is the fruit of upbringing at a preschool and school age, the result of having a child of a certain basis and tactics of communication with others.
And, no matter how primitive it may sound, we play the main role in this — parents, and then educators and teachers.
What do you think, how should a child solve conflict situations at school? Who should teach him this? What is the most correct way to solve them?