Very soon, September 1 will come and millions of children will go to school. What puts parents in front of a difficult choice of such an obligatory accessory as a bag.
It would seem – what is difficult? With the current assortment choose – I do not want. However, in fact, everything is not so simple, because a school bag must meet many requirements:
It should be roomy to fit all the necessary things.
The bag should keep its shape so that nothing is crumpled in it.
She must have several compartments so that all things are in their places and they can be easily found.
She should be stylish.
Must have reflective elements.
Now consider the most popular options.
Folder or suitcase
This option is often chosen by senior students in an attempt to appear more mature and serious. In fact, it is difficult to imagine a more unfortunate choice.
Such a bag is not roomy, it is easy to tear (if you put everything you need in it) and it is hard to carry it. Therefore, these guys often neglect textbooks, carrying only notebooks. Which, of course, affects the learning process.
One shoulder bags
These bags look quite stylish, but have several disadvantages.
First, they are often soft, their notebooks crumple.
Secondly, because of the habit we carry such bags mainly on one shoulder, which negatively affects the development of the muscular system.
Considering that the overwhelming number of children now have problems with posture, such a bag will only aggravate the situation. There are only two options: make sure that the child carries the bag alternately on both shoulders or refuse such a model.
For elementary school such bags are strictly prohibited, no matter how the child would not want to wear them.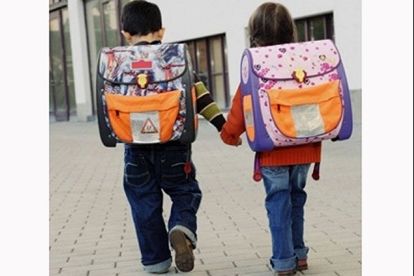 At the moment it is the perfect choice for any age. Long ago in the past, times when backpacks were an exclusively tourist or sports option. Finding the right model in our time is not difficult – if there is no necessary option in the store, you can order it online or even from a master craftsman.
When choosing a backpack you need to remember a few things (besides the above):
The straps should be wide to evenly distribute the load.
Webbing should be easily adjustable, at the same time firmly fixed.
The back should be orthopedic – hard (not bending), but soft. Backpacks, the back of which is just a layer of fabric, it is better not to take.
The backpack should not be soaked (the winter and the offseason has not been canceled).
Ideally, there will be several backpacks – one smaller, the second bigger. Then in those days when you need to take something extra with you (for example, a form for physical education), you can put everything in a backpack. At the same time, you do not have to walk every day with a bulky backpack.
I personally have four backpacks. With a 15-liter sports backpack, I go to the market once a week. Also with this backpack, I go on vacation and short trips. It fits everything and does not have to take a suitcase. A large number of departments allows you to quickly get the necessary and store separately what can not be stored nearby. So the backpack is always in order: the laptop is in its place, the food is in the second compartment, the things are in the third, the documents are in the fourth. And the water on the side of the mesh pocket, which allows you to get a bottle without removing the backpack.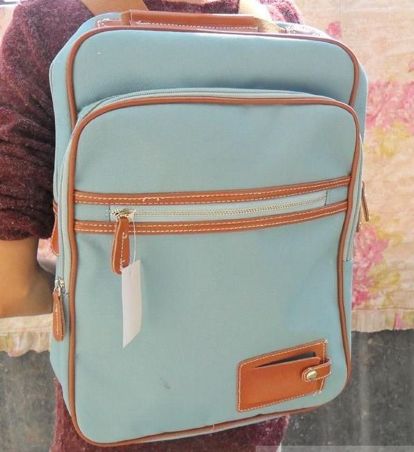 The second backpack is everyday – it is narrow and has three main compartments and two secret. If I like something on my way home, I don't have to carry it in my hands. The straps of the backpack are staggered together and allow you to wear obliquely.

The third is a photo backpack, which I take for a photo shoot. He does not get wet and has special relocatable compartments for equipment inside, so every little thing has its place. Batteries for flash will not beat the lenses, and a spare memory card is not lost among the means of cleaning optics.
Thick walls will save the camera from mechanical damage, even if the backpack is dropped. In addition, this backpack can only be unzipped from the back, which means that my camera will not find a new owner.
The fourth backpack folds into a wonderful rug, like a Hartman bag. He is the choice for picnics and trips to the beach. Having come to the place, it is enough to take everything out of it, and to unbutton it and put it on the ground – everything is ready. At the end of the rest it remains only to fasten the zipper back.
So backpacks are different, not for nothing that they are so fond of the halle-stars who flaunt with them even at all sorts of official events, not to mention the photo shoots and everyday life.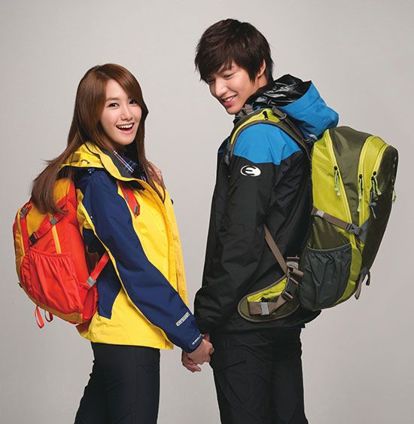 The daughter of backpacks has only two: a children's transforming backpack in which she carries her share of products (an independent lady!) And a decorative plush toy backpack, in which nothing is ever put, is heavier than a panama hat.
And so that the child does not have problems with the spine, it is necessary to observe the following rules: