The fact that children are great manipulators is known to all moms. But can children manipulate love or calculate its value?
I, like a big mummy, often communicate with those people who adopted or created a private orphanage. And so much I learn new things about sophisticated ways to gain attention and love, that involuntarily thoughts arise of disinterested children's love.
Love through smartphone
This year, my children went to a recreation camp for children to the sea. We sent them by bus. On the fees came a lot of children with their parents. Among this crowd were many of my friends. Naturally, we waited together for the arrival of the bus and talked to each other.
The story of one mommy amazed me and, to a certain extent, outraged.
She has a son, 12 years old. Not receiving, but own, biological. Good boy with a mind, with intelligent eyes. But mom started complaining about him. And it was like a cry from the heart.
The boy did not want to recognize the maternal authority. He didn't give a damn about her experiences. At school he was ready to study only for material remuneration. He was interested in money more than maternal weasel. Maybe this is such a teenage period, I don't know.
And when mom got ready to send her son to the sea, he declared that it was time for him to buy a new smartphone. And even the sea will not go, and at home it will be difficult for her to him. Blackmail, I would say. I do not know what I would do with such a son. This is extortion from the child. And as mom agrees to it.
But she seems to be comfortable buying her peace of mind. The new smartphone is a 21-day child at sea and does not tear her nerves. Then another purchase of something – the child in the school is good for a month.
A terrible consumer attitude to such a tender feeling as love. I listened to her story, and at the very shiver ran through the body. How it was necessary to raise a child in such an attitude to mom!
Love can not buy
But on the other hand, this pattern of behavior is common. After 5 years, children begin to realize where the world of fantasy ends, the world of lies and pretense begins.
It only manifests itself in them in different ways. Some kids begin to lie consciously, while others in some subconscious mind feel those levers that need to be pressed for their desires to be fulfilled. And lies and levers lead to the fact that children begin to sell their feelings for silver coins.
And what, disinterested love does not happen? It happens, of course, it happens. But rather, it is a reaction to pure and true motherly love. Since maternal love is different.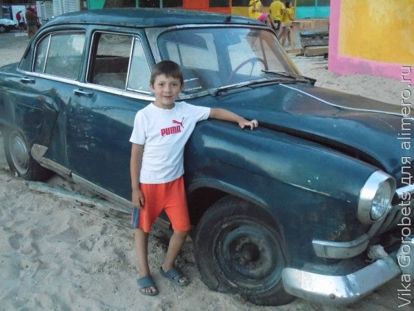 Ask your child why he loves you? If you hear a list of material benefits, start thinking about the gain in it. And if the child loves you only because you are his mother – know that you are raising your baby correctly!
I would like to hear your opinion on this.