Not all children can stand up for themselves. Unfortunately, there are many quiet and timid ones, and bad-tempered people feel this very well and persecution begins on children. To avoid this, children need to cultivate strength of mind, courage and ability to stand up for themselves. But how to do that?
Reasons for my concern
The school life of my older children showed that it was necessary, besides that, to devote time to classes, still to cultivate in them the strength of will and the ability to protect oneself. And it is even harder than to teach the multiplication table in the morning or glue the balls in the morning for the exhibition.
With older children somehow everything is settled down. They have beaten out their own place under the sun, through tears and black eyes. Today they have their own reputation, and they go to school with great pleasure.
But I still have a couple of twins who just have to win authority in the class, and I have well-founded doubts about my son that it will be difficult for him.
I have it very soft and timid. It is difficult for him to find a common language on the playground with his peers. He is not conflicted and does not know how to react to aggression or harsh behavior of children.
I teach him to teach, but life is more complicated and not everything I can foresee. And on September 1, we went to the preschool education school, and there my son had to face the fact that his complexes prevent him from being actively engaged. Not that he learns badly – on the contrary. But he is so quiet that even the teacher does not hear him.
And there was a serious question in our family. How in this child to cultivate willpower and spirit and develop physical skills?
And the case helped. My father, the grandfather of my children, was walking around the city and saw an advertisement about the admission of boys and girls to the judo and sambo wrestling section. And I recorded my grandchildren for the first training session. My children were very happy with this proposal. But the grandfather wrote only grandchild, granddaughter was a bonus. But the bonus turned out to be useful. The judo coach at the sports school was very happy female replenishment. And my son was glad that he would not walk alone, but with his sister.
In this section of the fight a lot of attention is paid to the inner state of the child, in addition to physical development. Coming from a workout, the son feels more confident and does not cease to repeat that he is turning into a real man. I hope he will be able to overcome his children's complexes and learn to defend himself among his peers.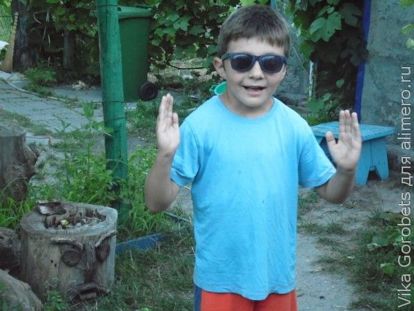 Children's complexes have, of course, for good reason, and there are those that are transmitted genetically. I, too, was a timid child, but my parents did not pay much attention to this, and I suffered in a pillow alone.
I do not want my children to follow in my footsteps; I will bring up inner strength in them, which in our time will not be superfluous. I hope that I am on the right path, do you think?