I always tended to the fact that children need to be given freedom and the right to choose. But every day I understand that children also need to be taught how and what to do with this freedom. It's not difficult to let the child go, it's harder to help him choose the right path.
But such thoughts began to visit me recently. And the neighbor became Vitya. Adult man, seemingly independent. She works as a cook, she goes to the voyage on ships. Vitya lives with his parents. All his salary gives mom. She goes to the market with a list and buys sneakers only those indicated by her parents. Vitya is their property.
At 25, he wanted to marry. He had a wonderful girl, I remember her. I really liked her then with my naive look. But Vitya's mom decided that it was too early for her son to marry. Then Vitya brought a girl into her house at the age of 35. She ran away from him in a month. And now Vita is 40 years old and he believes that he should live for the rest of his life a lonely person and inspect his parents.
I agree that parents need help and care for them, but not in this form. Vitin is an example of insecurity in my eyes. This is what you need to be selfish (I mean his parents) in order to break a person and subdue him to your will and desires!
I do not want to tell my children whom to love and when to marry. I will help with some advice, but I have no right to insist. But you can not let children go to a difficult world without support. The child is alone with the temptations of life, and he alone cannot do it either. This is another problem.
I had a class teacher in my school – a teacher of Russian language and literature. She grew up a son, our same age. But he studied in another class. And his mother gave him complete freedom of action. The boy did well at school, and his mother worked with him at home, respectively. Everyone thought that this boy would have a wonderful future.
But his mother controlled him only in terms of training. She was not interested in who he walks with, what he studies in the street, with whom he communicates. And his friends were from dysfunctional families. They did not read Pushkin, but they knew how to get money for drugs. In 20 years, the son of my teacher became a drug addict. At 30, he was involved in escort services, and now he is being treated at the clinic, but apparently it is too late.
I think that such extremes should not be present in families. Children need to be led through life, but this must be done unobtrusively and not to break their fate.
Children are the property of the parents, but until such time as the child himself wants to leave the parental care. And our business kiddies point to their mistakes and carefully lead through life. But we must do this in such a way that they do not feel our press and excessive care.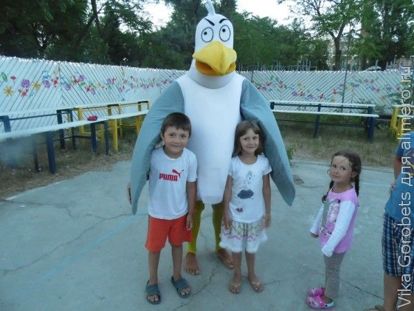 Now my children already want to make their own decisions. I watch with a smile their zeal for their own space. Let them stuff their bumps, and I always put my hands under my head to soften the blow.
What do you think: are children the property of their parents or are they all separate individuals who should be given the opportunity to fly without parental help?