Recently, my friend complained to me that her 10-year-old daughter did not know the value of money at all. She can spend all the money donated to her on her birthday for sweets or some kind of trinkets and distribute them to her friends, so donated money has to be taken from her.
During the conversation, it turned out that the girl does not have any sources of funding and does not know much about money. What advice to a friend I did not know. The question seemed interesting to me, and I decided to get to know him better.
My experience with money
I remember very little how my acquaintance with money happened. During my childhood near the yard was the point of delivery of glass containers and waste paper. We collected bottles of milk or lemonade at home and from time to time mom allowed me to turn them in. For a part of the money I had to buy something, for example, bread. And I could take the change myself.
It taught me to count money. But I learned how to spend it when I started working and my parents cut my financing. My first job was part-time, since I was still studying, and I earned very little. Therefore, I learned to plan my budget quickly.
I realized that it is cheaper to buy a travel card for a month than to pay for each trip separately. And lunch is much more economical to take from home. I also realized that it is better to wear a hat than to buy medicine or sit on the hospital.
And I was looking for a side job. In my studies, I wrote essays to other students, xeril at work handouts for students in my group, and then sold it at the price of photocopying salon services around the corner. And then she even managed to sell her thesis.
My husband and budget
But not all difficult financial conditions taught budget management. My husband during our acquaintance (at 23) had no idea what his salary was going to. He had huge debts on a credit card, for which he often forgot about payments.
When I showed him how much he overpaid the interest for his financial illiteracy, he quickly accumulated, re-borrowed from friends and closed the loan. Now he tries to somehow cope with his financial flows, but he does not always succeed.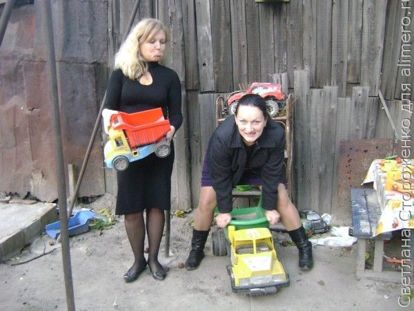 I don't know who is to blame – character, education or system? But I want to teach my child to count, appreciate, and reasonably manage their money. Therefore, I began to study the experience of others.
Pocket money in the USA
I raised this question in a conversation with my girlfriend, who has been living in the USA for 6 years now, and whose 8th year went to her eldest daughter. It turns out that in the USA there is a certain principle of acquiring a child with money.
The child begins to give out pocket money as soon as he goes to school. The amount is equal to the child's class number. For example, a first-grader has 1 dollar a week of pocket money. Sneakers: $ 2 per week, etc.
The child has the right to dispose of them at its discretion. Parents give the child the opportunity to spend his money on sweets and other irrational things at first.
Over time, the parents encourage the money account in the following way: they offer the child to collect a certain amount, then they promise to add the same amount and buy the child's desired toy or device.
The experience of other countries
From what I found on the Internet, I learned that in Germany parents withdraw 20% of a child's pocket money, as if teaching children to pay taxes from childhood.
And the French impose fines in the process of raising a child. For some offense, the amount of pocket money decreases next week.
In Israel, parents give children pocket money, but they don't buy anything for a child for less than $ 2. The child is already able to afford such insignificant expenses. Here is the sweetness of harm. Also, children do not give out money for gifts to friends. They buy presents themselves from their pocket money.
I remember on my previous work, the financial manager lent money to her 16-year-old son. And, in my opinion, she even did it at interest. How crazy it was for us to hear! It's a son, not some friend. But maybe it was right?
What do you think is the best way to acquaint a child with money?