Recently, in one of the social networks, a familiar girl complained to me that classmates were teasing her and she did not want to go to school anymore. I know Lenochka for several years: she used to work in my circle. The girl is a little plump, which was the reason for teasing.
I expressed my sympathy to Lenochka and promised to think about her problem. And then she covered herself with books and began to study the problem.


Where do nicknames and teasers come from?
Did you have a nickname in your childhood? I have yes – Cheburashka! And it all began with one ill-fated day, when one of the guys drew attention to my slightly bulged ears. Even though I carefully concealed it, making elongated haircuts.
Now, when I'm already an adult, I remember my childhood nickname with a laugh. But at that time I was very offended and even wanted to take revenge on my offenders.
If you think about it, then who did not have these nicknames and teasers? In our class were crybaby, nutcracker, barrel, hare, grandfather Mazai, scarecrow, dranik, elk, and who else was not there!
Wherever I went – to the camp, the sanatorium, or to the summer to my grandmother – each company had its own nicknames and teasers. Someone they were born from the surname, someone – from the features of the figure or character.
And it was not always that nicknames were invented from evil – sometimes it came from the desire to once again have fun, wag. Although the object of teasers, as a rule, no laughing matter.

Not only unpleasant, but life interferes!
Once pronounced the nickname can sometimes stick to a person for many years, affecting his life. How? Why, be a person at least three times clever and kind, but someone will call him a penny or a crow, and others around him involuntarily have a completely different image in their heads.
Giving the child a nickname, it is as if the surrounding label him, impose behavior or qualities on him that may not be characteristic of him. And often to see a real man behind a nickname is incredibly difficult.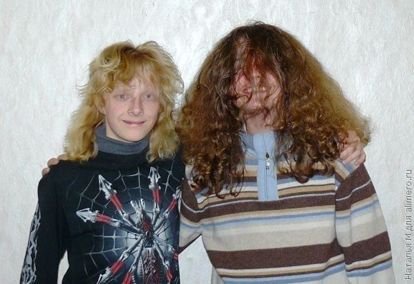 Here I called, for example, out of jealousy, some bad student of a high school student botanist, the other guys picked up, because they, too, were jealous of his marks, and everyone now perceive him as a bore and a wise person. But in fact, perhaps, this boy is cheerful and convivial.
And to meet new people, and in general, the trouble, if classmates represent you only as a nickname. Agree, you will want to make friends with some burdock much less than with Dima Lopukhov.
But the most offensive nicknames are those that originate from natural flaws, for example, bespectacled or buggy eyes.

How to get rid of the nickname
So is it possible to somehow defend against this verbal leprosy – nicknames and teasers? If your children are faced with this problem, then share with them the advice of a psychologist.
The first way is to ask the question why. If you are being teased without a reason, go straight ahead and ask the abuser why he calls you that. Suddenly it turns out that you yourself hurt this person and did not notice. It helps in the case when they called them the first time and the nickname was not fixed.
The second way is to not respond. The best thing is not to shout, not to get angry, and certainly not to cry when you are teased. After all, for teasing the most interesting thing – to bring the victim from himself. If you behave indifferently, their interest in teasing you will disappear.
The third way is to translate the arrows. You must respond to the abuser so that he no longer wants to tease you, for example, to ridicule his own shortcomings in response. But for this you need to have resourcefulness and a good sense of humor.
And finally, the last way is to love yourself the way you are! One boy was called a kolobok, but when he once jokingly replied: Well, yes, because I am small, fat and quickly run, they stopped teasing him. What for? After all, he is not a single gram complex about his appearance.
I shared these tips with Lena. I hope they will help her!