Daughter this year went to first grade. But all my attempts to find out what happens to her at school come across a blank wall: I don't know, I don't remember. I rasperezhivalas. Perhaps lost child confidence in me? Or should she be given time to get comfortable?

No contact
I prepared in advance for such an important stage in her (and mine) life as a school. When my daughter went to kindergarten, she tried to ask how she was there today, what they did, what she liked. In most cases, she willingly told, boasted crafts, drawings.
I was calm – I will surely know that she will be there at school. It turns out that it was not there! When I take her out of school and ask questions, she starts to wriggle. What was in school? Be-be-be.
And if she is still not in a very good mood, then she can get nervous: Why does everyone ask me the same thing ?! I'm sick of answering! I am trying to explain that she doesn't tell at all what is happening, but I'm interested, because I ask all the time.
But for her this is not an argument. I learn some details from her random phrases and remarks. And sometimes you can ask the right question. For example, such a banal one – no one offends her there – she suddenly became willing to respond.
It turns out that at the break some boy constantly goes after her silently. Whatever she does, wherever she goes, he goes after her everywhere. Very annoying – says. Explained the difference between insulting and just unpleasant, put forward possible causes of behavior, advised what to do.
But in general, I still worry and worry. In particular, how the child will take root in the team, and what place will take in its hierarchy.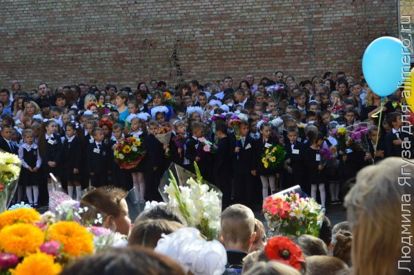 What decided to take
Maybe my problem is not at all in trust. I know that my daughter is to some extent an introvert. She is not inclined to express her deep inner experiences. So, quarreling can. But the fact that she really cares, does not immediately emerge.
Maybe, while the stage of grinding a new team is really going, it is difficult for her to figure everything out, orient herself in a new situation, and therefore she is trying to solve everything on her own. This is, after all, a part of her personal life, where mom doesn't go.
Therefore, so far I decided not to put pressure on the child with questions and warn her against her grandmother, who likes to throw up her daughter (and me at the same time) with questions on the school theme. But I keep my ear open, and as soon as the topic concerns the school, I try to be extremely attentive.
Did you have such problems with schoolchildren?