Modern children are beginning to be interested in the opportunities that the Internet offers, at a very early age. It can be said that the current generation is growing much more technically savvy than their parents.
Previously, I would have ridiculed someone who would have told me that a child of less than three years old could turn on / off the TV using the remote control or fully play the radio-controlled machine. And now, if I have my own young talent at home, I'm starting to be afraid of the time when he will be interested in the possibilities of the Internet.
By the way, according to the newest training programs, students from the age of 7 sit at the computer. Therefore, expect that they will be asked to the network at home. And there, by the way, is laid out not only information for common development. For example, my niece, who is going to be in the seventh grade this year, is ready to chat in chat rooms until late at night.
But chat rooms are probably the lesser of two evils. A much greater danger for the student (especially for a teenager) is the online community of all kinds of subcultures – ready, vampires, beer lovers and (God forbid!) Suicides. After all, many kids are so eager to be different from others, and here is such a great way to stand out from the gray mass.
So what to do so that your child, in the absence of parents, does not roam the above portals, as well as on porn sites? We put parental control on the computer and block access to all harmful resources.
It will be important to convince the child that it is undesirable to leave personal data on the Web, to put it mildly. You never know who can be on the other side of the screen. There is another potential danger: for a student to use your passwords and get access to your email or e-wallet.
My niece once decided to make a little joke and got involved in correspondence with one of her mom's correspondents. The misunderstanding was resolved quickly enough, but it cost the child's parents a lot of nerves – the mailbox was for business partners.
Therefore, for myself, I firmly decided that in the near future I would begin to search for a more enchanting place to hide the treasured booklet with passwords. As they say, for every fireman. After all, there are so many temptations on the Web …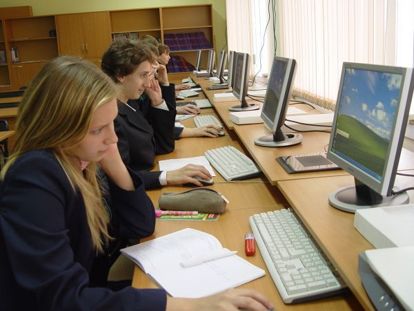 Well, by and large, the Internet – a very useful thing. Sit with your child for the first time together and show him the necessary and useful resources from your point of view. Explain that the Global Web is a great source of information; here you can find all sorts of books, movies and musical compositions.
Just see that your young Internet traveler is not fond of downloading checklists and abstracts. As a person who has verified many such works, I can say with confidence that someone else's authorship is immediately visible.
And the rest – good luck!