Marina Mirolyubova once touched on the topic of reforms in Russian kindergartens. I want to share the news in the life of Ukrainian children.
We, too, politicians are actively engaged in improving the lives of the younger generation, but, however, the older ones – schoolchildren.
Students in 11th grade will begin to study psychology.
The course will take 35 hours of study, and it will include the Psychology of Creativity, the Psychology of Communication, etc. Basically, students will study the characteristics of their personality, which will help them to better understand their potential, hobbies and interests.
In principle, the idea is not bad, the main thing is to be able to find the necessary number of relevant specialists, but it will turn out: The teacher of work will lead the psychology of creativity, and the teacher of communication will lead the psychology of communication.
Absenteeism will be punishable … materially.
Since absenteeism is very bad for academic performance, it was decided to punish for them, but not the children (they don't care in most cases), but the parents. Now, if a child without a good reason was absent from the lesson, parents will pay from 17 to 51 UAH. (this is about 68-200 rubles.)
By the way, the experiment in some schools began last year, and during this time 2,700 people paid the fine.
That parents finally hit! I wonder if everyone has enough money to pay for the leisure of their children?
It is planned to smoothly switch to electronic textbooks.
In September, a pilot project will be launched in some schools: 7th grade students will have access to electronic textbooks. If this project is successful, then in 2012 sixth and eighth-graders will join it. Full implementation of this project is designed for 5 years.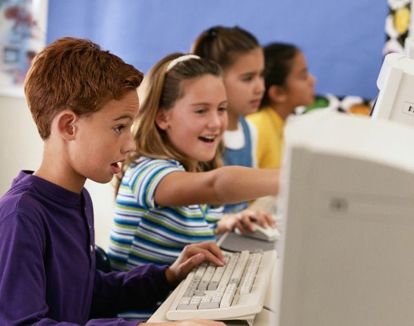 Eh, it is hard to believe that there will be enough funds from the state budget for this idea. As if the parents did not have to buy their own miracle technology for their children. Or will it be like during my studies: 1 textbook for several students?
In physical education will not be rated.
This idea is still being harvested by politicians. But our Minister of Education is firmly convinced: physical education is just outdoor recreation. So there is no assessment.
Yes … An interesting look at the physical development of children. I think that where there is no incentive, there is no good result either. Well, what's the point of trying to run a hundred meters fast, if nobody appreciates this? No So the children will stop moving altogether.
Are you satisfied with these innovations? Or maybe in other countries something like this has long existed?