This year our little son is 10 years old. He had long dreamed of how he would celebrate his first anniversary. We planned it in advance. The son has long wanted a pirate party, I supported his desire.
My husband was at first against such a party. He adheres to the family traditions of his family and insisted on a pile of relatives and a feast at home. I promised him that next weekend we would gather relatives, and for the boy it was necessary to arrange a holiday with his peers. Surprisingly, my husband agreed!
Preparing for pirate games
For several days I searched the Internet for maps with treasures. Then I painted our house on them, the road through the park to the children's cafe. At work, we have a printer for wide format printing, where I printed out several maps.
Then I bought caps with drawings in a pirate theme and sewed a pirate costume for my son. It turned out he, like a real one, even sewed a blindfold!
We invited his friends, warning parents that there would be such interesting entertainment. Many mothers also dressed their children in the costumes of pirates.
In the morning my husband and I decorated our son's room with balloons, and then woke him up and handed him maps and binoculars. About binoculars, he had long dreamed of! Seeing the cards, he realized that there would be a game!
When the invited kids came, they began to help their son to look for treasure. First went to the park. There was already a husband who brought a box with festive caps under the tree.
Our children squeal for joy, finding the first treasure. Then there was a box of sweets, and the last box with invitations to the cafe for each of our little guests.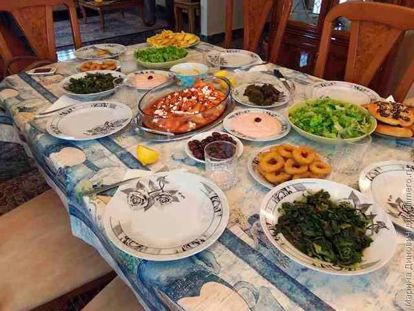 In the cafe we ​​ordered the program from the animators. We asked that the entertainment, too, were on the pirate theme. Our son gladly participated in all competitions. And at the end we gave the children a treasure chest. I bought a lot of chocolate coins wrapped in golden foil. The children were delighted.
Next weekend we celebrated the anniversary of the son with relatives. Our sonny told everyone the whole day how cool the party was. And my sister asked me to tell everything in detail to arrange a similar holiday for my children.
We did not regret that we had arranged such a holiday for our son. These are so many positive emotions! Now sometimes he puts on a vest and cocked hat and plays pirates with friends! The only thing that overshadowed our holiday – is that we lost the camera, returning from the cafe.
How do you celebrate the birthdays of your children?