Having stayed after graduating from the university, in the first year of my teaching I faced the problem of the students' reluctance to study.

Students live from session to session

Having passed the final exams at school and then the entrance exams at the institute, the child relaxes and stops studying. The atmosphere prevailing at the institute, in many respects contributes to this behavior of the newly-made student.
Still would! The child got used to the fact that he was daily asked at school, evaluated, and asked for homework. He is accustomed to constant monitoring by teachers, and indeed by parents. Once in college, he just gets drunk on freedom!
It is well known to everyone that students live cheerfully from session to session. There is no constant monitoring, given laboratory must be handed over by the test week (and when it comes again!), Parent meetings also do not happen. And older friends talk about their exploits: five tests did not pass, all the exams failed, and nothing – not expelled!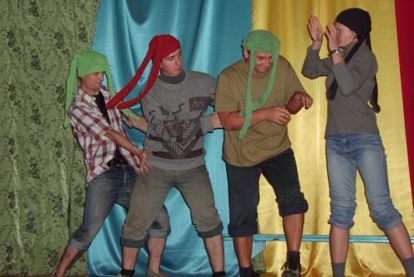 So the first-year student begins to actively join student life: he skips lectures, does not pass laboratory studies, and starts his studies completely. Awakening occurs only when that session comes, and with it comes the end of a merry life.

Fun life ends with the session

At this time, it suddenly turns out that the poor fellow does not have any lectures, assignments are not fulfilled, cannot understand anything from textbooks, and in the records there are natural, not missed and unsatisfied.
After seeing such records in the register, the parents begin to take action: someone runs to sort out the relationship with the teacher, someone complains to the dean, and someone immediately transfers the child to paid education (so that they only give the opportunity to continue their education and not be excluded from the number of students) .
What can I say, many of these measures are effective in our lives. Alas! But this does not contribute to obtaining good knowledge. As a result, the child completely loses interest in learning, and is suffering for five years with the sole purpose of getting crusts. I do not even want to talk about what kind of specialist will come out of such a student.

Pedagogical zamorochki

I do not have a pedagogical education, I studied on the same technical specialty, where I now teach. At the end of the graduate school, we were given certificates in which it is indicated that we can work as university teachers, but during the whole period of our postgraduate studies we did not have a single lesson about teaching in high school.
Therefore, I had to solve all the pedagogical problems that arose in my practice by trial and error.
I was absolutely not satisfied with the attitude to studies that was formed by students from the first year. I was extremely sorry for the children, who, having initially good data, simply lost the ability to learn, succumbing to the influence of the bulk.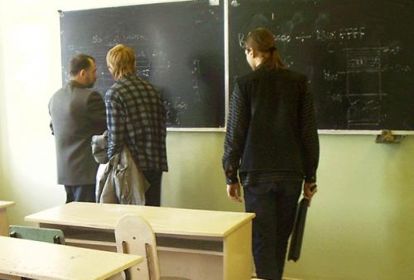 At first, I tried to explain that I should not start my studies. Explain that the lack of understanding of one subject will entail a lack of understanding of others, which is like a chain reaction. My explanations sounded wasted! This approach has proved meaningless.
I tried to captivate students with my own disciplines, brought some interesting facts, looked for and told amazing stories, attracted specialists already working in these areas. Everything was in vain!

Let's play!

The most effective way was the game! I did not immediately succeed in finding this method, and I had serious doubts. After all, students are already quite adult children, their age ranges from 17 to 22 years. Older students perceive already, as young people, and not as children.
In short, I was torn apart by doubts whether to play with them or not. I decided to try. The results exceeded all my expectations!
The most amazing thing is that undergraduates play more enthusiastically than younger ones! Maybe they feel that after graduation they are unlikely to be given such an opportunity, and use it? I do not know. Maybe. But the results are truly unique.
Every year we conduct a check of residual knowledge. Children without training are given questions from those courses that they studied one, two or three years ago.
Tests are considered completed if the student answered 60% of the questions from the course he studied a year ago, 40% of the questions from a course two years ago and 20% of the questions that he mastered three years ago.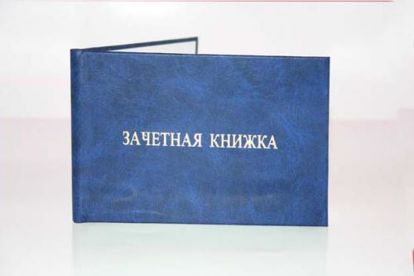 For those disciplines in which I used the game moments, students answered more than 60% of questions three years ago, about 80% of questions two years ago and 95% of last year's questions! These were the best results for the entire existence of our department!

We play fair!

How do we play? Every time I get a new game, I rarely think out its script in advance, and we formulate the rules of the game with the students by joint efforts right in the classroom.
So, once I brought one chupa chups for each lecture pair. He got to the student who recalled the material necessary for the classes, which the children had previously studied at the school or at the institute in the framework of other disciplines.
Students, according to the rules of the game, could use these chupa-chups to remove one question from an exam ticket or to pass laboratory work under a simplified scheme. In total, I had 18 lectures in that semester; accordingly, I distributed 18 chupa-chups.
My colleagues expressed doubt that the guys would play honestly, saying that they would sell chupa chups to each other or buy them at the nearest kiosk as much as they needed. There was this! Honestly guys played! And they presented me only 12 chupa chups out of 18.
The other owners did not need them! But how fun it was, when after the exam they ate with all the group with satisfied faces all the chupa chups stored for half a year! And on behalf of the group, I was presented with one huge chupa chups, which was impossible to refuse!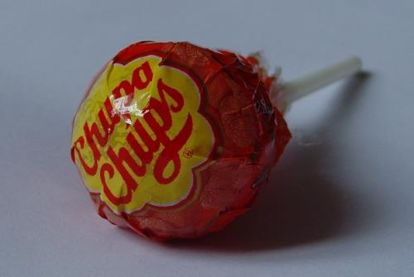 Special privileges

And in the fourth year – a special privilege. They have a session ends before the New Year holidays. At the time when everyone is preparing for the New Year, the children have to pass exams. Naturally, they also want to take part in the preparation of the holiday.
They have 6 labs in my semester. Each student who first hands over a laboratory work gets the right to decorate the audience for the New Year holidays. One of them is trusted to inflate the balls, to the other – to hang garlands, to the third – to decorate the Christmas tree, etc.
In recent years, there has not been a single case for fourth-year students with laboratory work to be extended until December! Usually in November everything is already handed over! Now they adorn two lecture halls, two computer classes and a department.
In the New Year's holidays, our department is all just shining! Fantasy students unlimited.

Who needs it?

Such games do not require any special material costs. They require only someone's strong desire. Desires to play, create, try. One of my colleagues once asked me: Dasha, why do you need all this? And is it necessary at all?
I feel that I need it! Yes, I spend time, strength, even some means, but it all pays off with interest! The results that my students show are the most important proof of this. This means that I did not try in vain, that I managed to achieve something.
True, in every barrel of honey there is a fly in the ointment. Almost in every group there are guys who have all this does not find a response. They apparently need a special approach. Alas, you do not always have time to find it.
But I understood the following for myself. You can work with students only as long as you like this job. Then the result will be. If at some point you feel that everything is fed up, that your interest in work has disappeared, I think that it will be necessary to leave.
With students it is impossible without sincere interest, because they are not yet adults, although they are no longer children. They should definitely play with them! Play, they will respond! Play and enthrall them!