More than once there were discussions on the topic of Alimero on whether it is possible to leave the child alone at home. Opinions, as usual, are different for everyone, but today this is not about that. How to organize a child's stay alone? Let's discuss!
This is the main point. It is necessary to carefully check the apartment for the presence of what may harm the health and life of the child. Of course, this should be preceded by educational work, but still it is better that there are fewer temptations.
For example, I explain to my daughter that in no case should you touch medicines without permission from adults. It would seem, everything is clear, but it is quieter for me if the first-aid kit is safely hidden than it was lying in front of the child.
We must try to capture the attention of everything from knives to open windows. And this is done not the day before the first weaning of the parents, but from the moment when the child enters at a conscious age for understanding. I started with 3-4 years, we still have a book in high esteem that a dangerous current lives in a socket, can beat like a hammer and other verses in this spirit.
The child should always be in touch – with a charged mobile or work home phone. He should know by heart the phone numbers of parents and emergency services. In addition, it will not be superfluous to tell which of the neighbors you can contact in case of anything.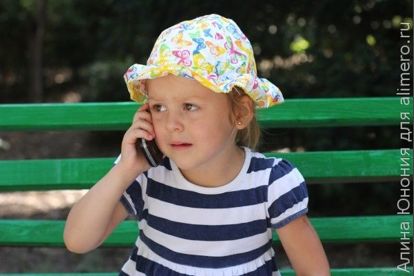 Accordingly, the parents must always be in the access zone so that the child can contact them at any time.
In order to minimize the contact of the child with boiling water and a stove, it is better to pre-cook and pack food in portions. For example, put in a plate ready-made noodles, which you just need to heat in a microwave.
Although my friend told me that her daughter had been home alone since she was six years old, and she copes well with preparing simple dishes on the stove – porridge, noodles, dumplings, etc. Theoretically, of course, mine could have done it, but I don't want to allow my daughter to the stove once again. Especially when I'm not at home.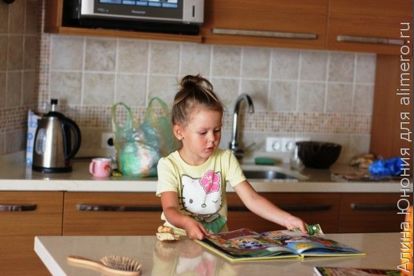 This question also worries me a lot. Moreover, now there are a lot of scammers who go through apartments disguised as utility workers, masters of plastic windows and the like. Recently, I even read that there is a new type of theft. Its essence is that something strongly smoking is set on fire on the staircase, and a thief (sometimes even in the form of a fireman) rings the doorbell to get to your next apartment with a fire through your balcony.
Probably, it is better to forbid the child to communicate and open the door to absolutely all strangers. Even those who came on behalf of the mother. I still remember how parents scolded a neighbor girl who opened the door to a police officer who allegedly came with my father's work (my father worked at the police). And on the eve she was told that it was impossible to open one point.
I have not left my daughter at home for a long time. I prefer to take it with me, I really worry about it. My maximum: jump out for five to ten minutes to the pump-room for water or to the bread store, which is located in our yard.
Still, I take the phone with me and every time I instruct. Although in most cases the child does not even change the position of the body during my absence.
Maybe you should not worry so much? Recently I saw a girl in a hairdressing salon who spent two or three hours there, while her four-year-old child was at home alone. However, she constantly played on the phone until she planted the battery completely. And the man at the same time looked absolutely calm, and did not hurry anywhere.
And at what age did you start keeping children at home? Can you supplement my article with useful tips?