I like to watch children, how they behave in a team, how they communicate with each other. I often notice that in almost every team there are one or more children who behave more defiantly and aggressively than others.
I have often heard stories about how mothers, trying to isolate their child from the aggressor, change a group, a kindergarten, a place for walks. This option seems to me wrong, because in this way we create greenhouse conditions for the child with our own hands. In general, as you already understood, the theme of my thinking today: children's aggression.
A specialist will help to identify them, but sometimes it is not at all necessary to be a psychologist. It is obvious that in the family of aggressors a child will grow up with the appropriate behavior. After all, most of the time he observes the behavior of parents, and, naturally, considers such behavior as the norm.
Sometimes it happens that with the help of aggressive behavior the child tries to attract attention, which he lacks. So what, that mother scolds, but pays attention. And among other children, the aggressor immediately stands out, even if it is not the best way to shine in the company, but simple.
Such children really need help. In most cases, under the prickles of aggression hides a child who wants mother's hugs and kisses.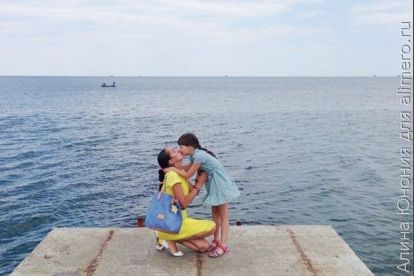 Again, isolating other children from the aggressor is not an option for me personally. Ignore – yes, but change the team – no. In most cases, due to the lack of reaction and the audience, the aggressor calms down.
As for conflicts, the opinions of all parents are different, and this is normal. For example, I believe that if a child realizes that he can get change, he will no longer behave aggressively.
For every force there is an answer. For example, on our site sometimes a boy walks (alone, without parents), who in every way bullied, teased and even pushed my daughter. At first she ignored him, and then the initiative was shown by her friend, who talked like a man to the offender.
Of course, force must be resorted to as the last resort. Sometimes there are enough words, so I try to explain to my daughter how to solve such conflicts through dialogue. Naturally, this is not about swear words, but about leading the discussion.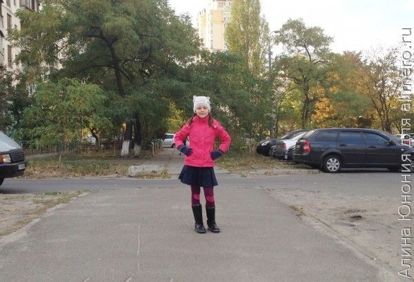 I also draw the attention of my daughter, that in no case can you point to the opponent's physical shortcomings or her appearance. True, she found a way out – in a recent conflict with a young aggressor, she appealed to him with untidiness and dirty shoes. As a result, the offender went to look for a new victim.
It seems to me that already from six to seven years old children are fully capable of solving most conflict situations without involving their parents. Despite this, I am always ready to help my child.
Another example: again, a boy of ten years sometimes walks with us on one platform, whose behavior clearly falls under the term aggressive. None of the children wants to play with him, so he is trying with all his might to attract attention to himself – he will throw a stone, then he will substitute the bandwagon. And when he gets change, with crying and crying, he runs to his grandmother to complain.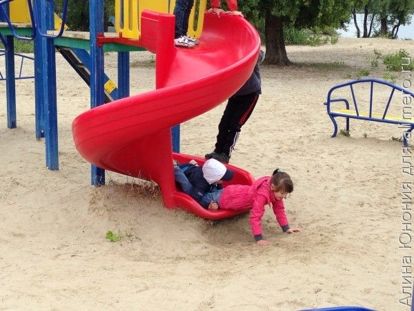 My grandmother's behavior is also not quite adequate, for some reason she blames girls in any conflict, even if they were on the opposite side of the public garden. In response, we developed our tactics. First, ignoring the phrase, we will play with you if you behave yourself. Secondly, the conversations next to the grandmother on the subject of the first forty years of childhood in men are the most difficult. And you know, it helped!
I am for sorting out any situation, and not blindly giving change. But sometimes this method works better than others. Summarizing the above, I would like to outline our basic rules:
one. First, try to solve the situation yourself. If not, contact the child's parents and / or me.
2 If the previous item does not help, you should either not pay attention to the offender, or try to resolve the conflict with the help of words (within the limits of decency, of course)
3 In extreme cases, if the first two points do not work, apply force. Independently or ask for help from older friends.
What do you think about the aggression in the children's team? How do your children react to it?