We are preparing for school in full swing, however, we should not forget that it is necessary to decide in advance on additional classes. Do they need first graders? Would not such a burden unnecessary?
For three years my daughter has been doing gymnastics, however, this year we decided to change the school. Rather, do not change, and abandon the previous one. For now, there is only one option – the state children's sports school, but I am confused by the intensity of classes.
Children study three times a week for two and a half hours. And this is not simple dances, but serious classes. We were in a trial lesson, and my daughter was very impressed that it took only 30-40 minutes to stretch.
It seems to me that such cardinal changes in the mode and the load will not affect the child very well. Therefore, I decided to postpone at least one or two months with classes. Then, I hope my daughter will get used to the new regime and it will be possible to slowly start training.
Last year, her daughter attended art classes with great pleasure. The directions were very diverse: decoupage, quilling, applications, cutting, etc. I really like the teacher – a student girl who often worked together with her mother, who is also a very pleasant woman.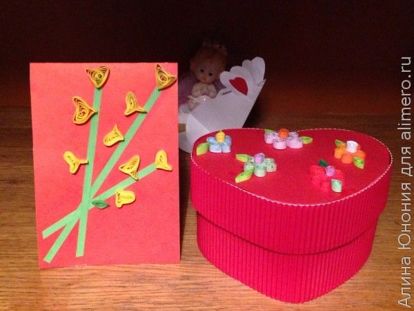 The daughter goes along with her girlfriends, they love the teacher very much and always run to classes with pleasure and desire. Just today we met a teacher, and my daughter said that she was looking forward to the start of classes.
At this point, the decision is made – the lessons of creativity will take their place in our daily routine. True, the daughter also wants to attend the beadwork lessons, but this is more for the company than the true impulse. Let's see, maybe we'll go for a trial lesson.
The mother of our teacher of creativity invited her daughter to housework lessons. Do not believe it, but the children there are taught the basics of culinary skill. Daughter, as I heard, I already began to confuse words, so I wanted to.
In addition to the culinary skills of children there will be taught the basics of etiquette, which also will not be superfluous. True, the question arises, when all this time?
It seems to me that it is not necessary to rush straight from September to rush into the whirlpool of school lessons and extra classes. There is nowhere to hurry, you can attend trial lessons, feel the information, many institutions arrange open doors at this time.
The child needs time to get used to the new regime for him. It seems to me that it is better to postpone physical exertion, after all the early rises, the lack of daytime sleep will not allow the student to engage in good faith in the gym.
But more relaxed activities – drawing, modeling, other types of creativity will further contribute to perseverance, because this is a very important skill for the school.
Do you think that a first grader needs extra classes?