Before the appearance of a child in our family, I never, frankly, heard about acetonemic syndrome. Alas, now I know about acetone on the example of my own daughter. Who is urine acetone and what are its causes?
Acetonemia – disorders of fat metabolism and absorption of carbohydrates, leading to the accumulation in the child's blood of a large number of ketone bodies (acetone and acetoacetic acid).
To put it simply, this is a large amount of ketone bodies (which have a toxic effect on the body) in the body. In a way, intoxication.
In our case, the cause of acetone was poisoning. I do not know exactly what product poisoned my daughter, but my suspicion falls on boiled corn. Her daughter wanted to try at the very beginning of the season. Perhaps the cause of the poisoning was nitrates or substances with which the plants were treated, I do not know.
Twice her daughter had vomiting, indigestion joined her, then a characteristic breath smell appeared. It actually resembled the smell of nail polish remover – chemical, sharp and unpleasant.
The reason may also be certain foods that the child's body cannot process. For example, mushrooms, eggplants, salted fish, products with insufficient heat treatment, a large amount of animal fats, etc. It should be carefully given to children melon crops – melons, watermelons, which are often just stuffed with all sorts of chemicals.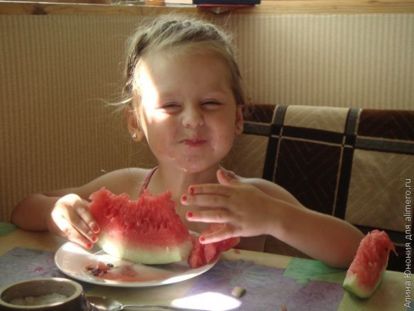 By the way, it happens that the cause of acetonemic syndrome is not the quality but the quantity of products. So, my girlfriend's daughter's level of acetone in the blood surpassed after she secretly ate a whole New Year's gift with chocolates.
Sometimes acetone happens during ARVI. The reason in this case is the lack of fluid and toxins can not be completely removed from the body. Moreover, with such diseases the body temperature rises, the risk of dehydration increases.
Too frequent manifestations of acetonemia for no apparent reason may be the result of disturbances in the endocrine or digestive system. In such cases, consult the appropriate doctor.
First of all, of course, call a doctor. After that, immediately begin to unsolder the child to remove acetone from the body. In order to avoid vomiting, the liquid should be given often and gradually. In this case, I really like to use an ordinary syringe, with his help I gave my daughter 15-20 ml of liquid every 5 minutes.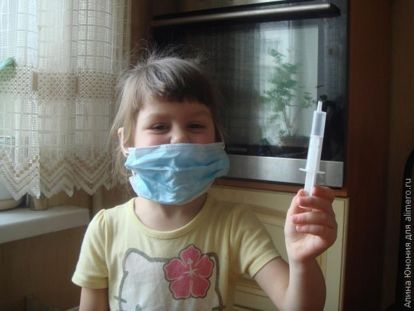 You can drink with plain water, alkaline water without gas, sorbents (Regidron, Humana Electrolyte, Atoxyl). In more severe cases, droppers with a solution of glucose are administered (in a hospital, of course). If all the drinking comes back in the form of vomiting, make injections with special preparations that inhibit the gag reflex.
In order not to panic in vain and not to be guided purely by smell, to determine the level of acetone in the urine special test strips are used, which can be purchased at any pharmacy. The cost is small (about 100 rubles or 30 UAH for 25 pieces), but their disadvantage is that after opening, the storage period is three months.
In addition to abundant drinking, a strict non-dairy diet is shown for the period of treatment – porridge (on water), vegetable and rice decoctions, baked apples.
With timely and proper treatment with acetone, as a rule, you can successfully cope in a few days. Otherwise, the disease is fraught with serious complications.
Have you encountered acetonemia?