While my daughter was growing up, I very often heard about the so-called transitional age. At work, colleagues complained about their grown children, misunderstanding and outright alienation. All this time I could not understand these complaints in any way, and I was sure that no age could destroy our relationship with my daughter. Oh, how wrong I was!
Job
It so happened that at that moment, when my daughter began to approach this so incomprehensible age, I was seized again by the work, and all of it. I did not have the strength either physical or moral to support it. I was just making money. Earnings were seasonal and fell in the summer.
Alienation
Perhaps, for the reason that I, coming from work, fell powerlessly on the sofa, she began to gradually move away from me. Immediately I did not notice. Everything seemed to go on as usual. I hoped that my daughter understands that this is a temporary phenomenon, she just needs a little help to me.
New girlfriend
But as the great minds say, nature does not tolerate emptiness. My daughter has a new friend. I was glad, although at first glance I did not like the girl. Olya was polite in communication and there was no reason to blame for anything.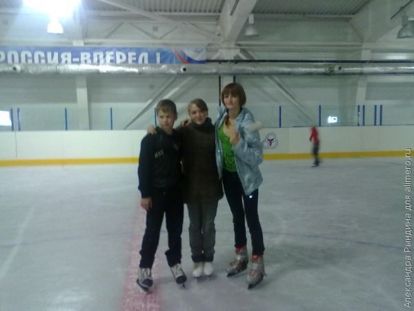 Problems
A little later, closer to the fall, I began to notice that my daughter was behaving in a strange way. She tries to hide something from me, she is afraid of something. From conversations with me, she began to deliberately wriggle out. However, she in every possible case, fled to the street.
Even in this nothing dangerous, I did not see, well, the child matures. Later, Lera began to be rude to me, close the door to her room and already defiantly avoid contact with me. Further worse. Under the pretext of sitting on the bench with Olya, she began to disappear in an unknown direction and linger there until late. Her gaze was like that of a hounded bird, frightened and out of the underbelly.
I do not know how long it would all have dragged on if there had not been a rather unpleasant incident. Returning home from work a little earlier than usual, I was sure that she was at school. What was my surprise when I found her at home, but not one, but in company with Olya and two boys. My appearance was very helpful.
I left the apartment before demanding that everyone not living in it should leave. This scene was attended by my husband, Lera's father. Usually he is a very calm person, but this time he could not stand it and simply, in the old-fashioned way, gave her a belt. We have never punished her before. Having forbidden to communicate with Olya, we controlled all her movements.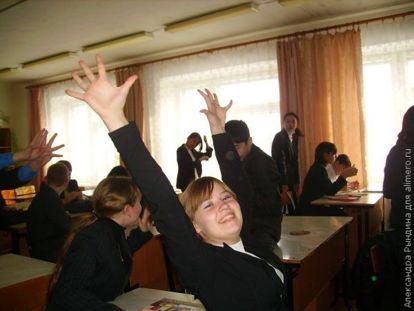 Epilogue
A couple of months Lera returned to normal life. This story lasted for about a year. Now I understand that this was exactly the most difficult period.
Now we are best friends again, we consult each other. She began to look at the world around her, not hiding her eyes, her smile returned to her. I believe that this period should have been lived through, without doing anything silly, neither to us nor to her.