Recently, my daughter and I went to see a relative: an old grandmother who gained strength after a stroke. The daughter was at her home for the first time. She walked around the apartment, looking at things from the past, with surprised eyes. There she first saw a disc phone and a large Soviet radio.
Returning to the past.
Impressed by today, I remembered my childhood. Now the children are completely different, and their life is different. This is neither good nor bad. These are realities, and we will have to accept them.
I propose to indulge in pleasant memories and reflect on what the children of the new generation are not destined to learn. So, let's begin 🙂
What is not familiar to modern schoolchildren?
one. Correspondence using paper letters. I think that only a few schoolchildren even once wetted the sticky edge of the envelope with their tongues. For most, writing letters is associated only with a tablet and email. An elderly neighbor once complained that she had not received a single letter from a 16-year-old granddaughter. It is a pity that progress has gone too far 🙁
2 Reading of books. Most children now read only what they ask for in the school curriculum. And that, not prints, but electronic versions. But the older generation still prefer the classic books. They even smell different. But young people do not understand this.
3 All day walking in the yard. Modern schoolchildren are simply not interested. Why go out into the yard, if you can chat with friends on VKontakte or Odnoklassniki?
four. Play Cossacks-robbers and other games. And where, actually, to play? Is that the online version 🙂 Modern children of this game do not even know. Often I watch from the window as the kids in the yard sit on the bench, with their nose buried in mobile.
five. Count without a calculator. The school program, of course, provides for mathematical operations in a column, but this method is forgotten very quickly. But why bother if every student on the phone has a calculator? 🙂
6 Sincerely believe in Santa Claus. My daughter, who is 6 years old, already does not believe in magic. Advanced kids in kindergarten already know who puts gifts under the tree. Very, very sorry that children grow up so quickly!
7 Live without mobile phones. Nowadays, every second first grader has a telephone. I think this is not bad. Here they would only be used for calls, not for games and the Internet, and everything would be great! My daughter will get the first phone when she goes to school. And let it not be offended that this will be the simplest model without fashionable frills.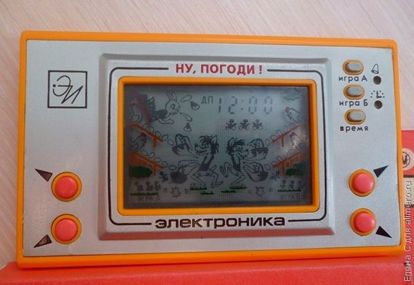 eight. Use cheat sheets. As my tenth-grade first cousin told me, it is not fashionable to make cribs now. And why spend a lot of time if you can find answers to any questions on the Internet? 🙂
9. To live without computer games. During our childhood, the only electronic game was the one where the wolf caught eggs (by the way, I still have it). Those who were born later had Tetris. But there were no shooters and war games.
ten. Dream. I think there are no comments here.
I would be grateful if you add to this list of things forgotten by modern children.