On playgrounds, this phrase can be heard often, like its counterpart for boys: You're a man, but you cry! Honestly, I myself sometimes use this label, sometimes forgetting that my daughter is primarily a child.
To prohibit children, in which the desire to explore the world around us is raging, hardly makes sense. I try to keep the restrictions to a minimum, leaving only those that threaten the health or life of the child.
But here I try not to allow permissiveness, it all depends on the time and place of events. For example, you cannot jump in puddles in white shoes, but in rubber boots – why not? So we buy them, and when the child will play with dirt, not at the age of 16.
After about three years, her daughter's behavior became more conscious, and now she herself was trying not to stain her beautiful outfit or asked her to wear something appropriate for the weather.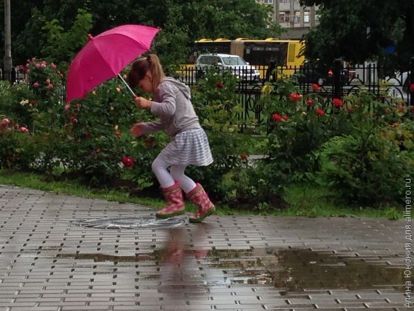 There are a lot of stereotypes around us – girls don't fight, boys don't cry, girls don't play with cars, boys don't wear pink clothes, girls wear long hair, boys love cartoons about trains and many others.
Here I try not to be too strict, and I don't see anything wrong with my daughter's desire to play with cars, for example. By the way, we have a great car on the radio, with which we love to play with the whole family (especially dad).
Here, it seems to me, girls have more freedom. As in the adult world – a woman in pants is considered the norm, but a man in a pink shirt or green pants will be discussed.
It is better to try to cultivate in a child the human qualities that are inherent in both sexes – politeness, good breeding, respect for work, love of nature, accuracy, etc.
After all, teasing, fighting, daring and being rude is unacceptable to both boys and girls alike.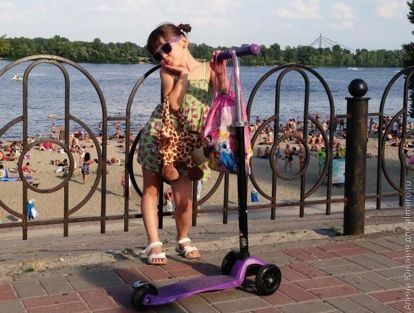 Relationship between the sexes
Whether we like it or not, we give the children our vision of the relationship between the sexes. One of my friends, the mother of three sons, brings up all of them from the position of a man – the king and god, and a woman – a servant.
They have such rules in the family, and it suits her. Somehow I even heard from her the phrase that girls cannot be, but need to be beaten. Especially if you do not understand the first time. Well, in each hut their rattles.
I try to cultivate such feminine qualities in my daughter as tenderness, love for domestic activities (not for cleaning potatoes, but for order, for example), respect for boys (not submission, but at least equality), attentive attitude to their appearance. (neatness, accuracy, sense of style, time and place). But, again, the boys must be careful …
My rules of education
Honestly, I myself got confused. In summary, I want to try to avoid the label you're a girl. After all, it can be a synonym for impunity for my daughter. For example, if girls cannot be beaten and teased, then she can understand this as a guide to action – which means that boys can be.
Now I realized that first of all it is necessary to educate human qualities, and only then the desire not to soil a white skirt in a dirty pool.
And why then boys can not cry, and girls can? Emotions after all, all children have the same expression and they require, regardless of gender. And if it really hurts or hurt, then why not cry at the same time? It seems to me that the need to express emotions exists in all children.
Girls, what do you think – upbringing in the style you are a girl! Is there a place to be or not? What do you think about that?