Remember, before there was such an expression: Heavy childhood, wooden toys …. Now everything has changed and some of my acquaintances moms think the opposite, that wooden toys are modern, fashionable and safe.
I also prefer wooden toys to Chinese smelly plastic. Yes, it is much cheaper (plastic), but is it worth the cheapness of children's health? Unfortunately, not all relatives understand this …
From what age

Our first wooden toy appeared in three months – it was a little rattle-maracas for a little baby's handle. It was colorless, not painted. Then he bought and color, with water-based paint.
Then there were the machines, and different puzzles, and pyramids … But the most favorite toys of the son, from 8 months to one and a half years.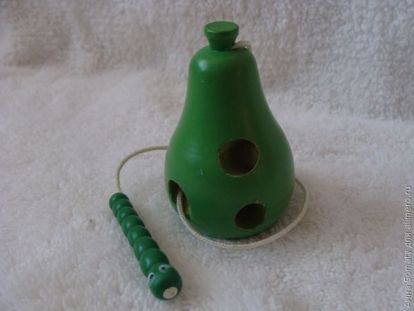 I was told that she was interested in children from one and a half years, but for some reason we were already tired of this age. And I bought it about a year. I could lose a child for as much as 10 minutes with this toy! (for me it is very much).
A fun game from childhood with magnets. With her, we spent a lot of time more than six months. I bought it at about 10 months of the son and she really liked her son and husband. The latter said that I finally bought the right toy and the next one should be a real fishing pole …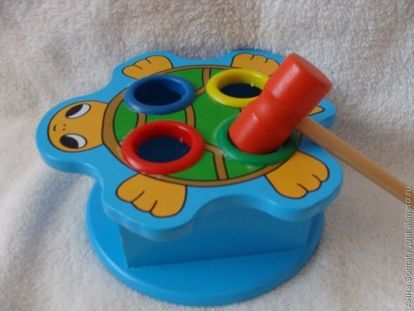 We purchased it a little later, when one year old. Maybe because my peasant is growing, he just adores all sorts of hammers. And this one also develops large motor skills.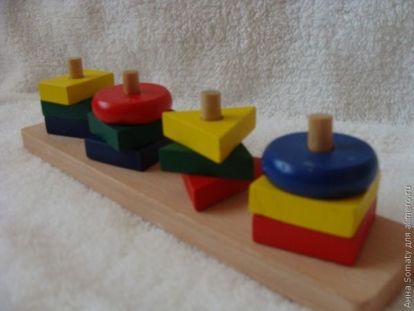 We still play with him. At first, they just collected as they wanted – the son sorted the circles together, and the rest sorted. Now we learn colors and shapes from it.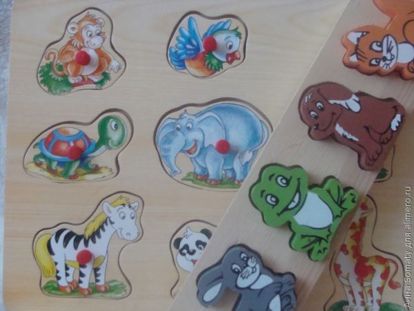 With them, we began to study animals both domestic and wild. Homework is no longer interesting, so they rest on distant shelves, but the wild ones are still in favor.
How to choose?

As it turned out, about 50% of the wooden toys represented in our stores are made by the same Chinese. But, in my opinion, wooden Chinese are better than plastic.
There are also Russian (more expensive) and German (even more expensive) manufacturers. All of them promise us environmentally friendly quality and safety of materials: both trees felled at the dawn of virgins in the deep taiga of Siberia, and the absolute harmlessness of paint (almost food).
It remains only as always – carefully read the packaging about the manufacturer, composition.
Is it all that is written there, I confess – I don't know, but it is more pleasant for me to buy wooden toys than something plastic. Although wooden toys have a minus – they are heavier and more traumatic. For example, it was more painful for me to get a wooden hammer on the head, even though it is smaller in size …
I like wooden toys in spite of everything, but I try to hide gifts from relatives from cheap and smelly plastic … suddenly enemies will appear that need to be poisoned?)))))) Just kidding, of course …
Finishing the topic about toys, I would like to note that judging by the price tag, wooden toys are not a difficult childhood, but the hard torment of maternity of choosing these toys.
Do you buy wooden toys for children?