Today we have become really cold, the snow fell and the roads turned into a skating rink. It's time to remember about winter sports and master some with your children!
In winter, one often does not want to engage in sports, not even to move. But you need to force yourself somehow, especially since at this time of the year you can find such types of physical activity that will allow the child (and mother at the same time) to move in the fresh air and not let them freeze. Regular classes will improve the health of the baby, increase the body's resistance to various infections and strengthen the immune system.
I'll start with figure skating, because This sport is closest to me. I myself once skated in the sports section, and now I teach my children to it. I don't know how in other cities, but in our region there are even a few hockey boxes where ice is poured in and you can freely practice figure skating for free. You only need to spend money on skates.
Skating, your child will develop flexibility, agility, learn to keep balance. The main thing is not to forget about the high degree of injury of this sport and in time to teach the child how to properly fall – on its side.
I do not propose to go in for luge, but simple sledding from a hill is also something of a sporting event. I was surprised to learn that during a rapid descent, the baby's heart muscle strengthens, pressure normalizes and the whole body receives a good cardio load.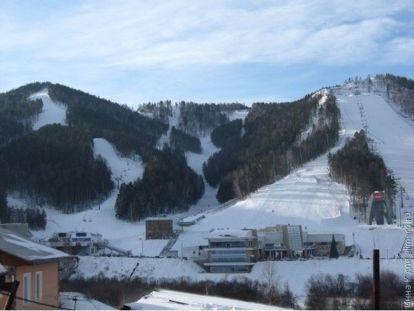 I am a small ski lover. Rather, they are not a big fan. My whole skiing experience ended at the moment when I broke school skis, and I flew from fizruk.
Perhaps that is why my children never skied. Although in fact this sport is extremely useful. It allows you to increase endurance, improve the work of the cardiovascular system, musculoskeletal system, respiratory system and improve immunity.
It is believed that this is a fairly aggressive game. One has only to look at hockey players, many of whom have missing teeth. But at the same time, hockey allows you to work out all the muscles, especially the muscles of the legs, arms and back. The boys who are engaged in this sport, perfectly trained vestibular apparatus. And this is a team game where you need to show character.
How to conduct training
I know from my daughter that even in the bitter cold she is ready to walk for a long time outside, but the measure is good in everything. If the child is too warm up and wants to relax, it is better to call him home and dry all wet clothes. Dress your child for the weather. Keep in mind that he is moving, which means he will need fewer layers of clothing.
Also remember that almost all winter sports are associated with a high risk of injury. Do not leave children unattended or trust an experienced trainer.
Do you like winter sports?