In summer, it is very easy to find activities for a child on the street. You can play in the sandbox, swing on a swing, and play with other kids on the playground. In general – the real expanse, which ends with the arrival of winter.
The same sand hardens, becomes covered with snow and now it is impossible to get close to it. Swing on the swing is cold. And many kids get sick or just walk less in the winter, so the opportunity to cross also decreases.
Just a real tragedy in the winter! It remains only to sit at home and watch TV. But since this option does not suit me at all, we go for a walk and spend interesting time there.
I want to talk about our winter games with my daughter, those that are associated with snow.
True, this year the normal snow fell only on January 1. So much we have not had time to play, but nothing, I hope, the winter will please us with good, snowy weather.
In the meantime, I'll tell you what we tried.
Snowman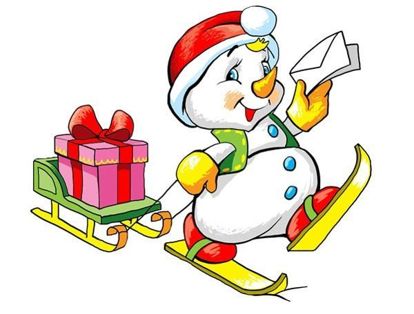 As I already mentioned, snow fell on January 1, and we hurried the whole family to the street. There, our dad decided to make a snowman.
Since the snow layer was still very small, the snowman also came out miniature. But the daughter did not notice the trick and appreciated the creation of her father's enthusiastic cries and joyful laughter.
Sled
We rode them today. Fortunately, the weather is just wonderful: a small frost, the sun and no wind. Dream! It would always be so!
In general, at first I drove my daughter along the paths, and then we found a small hill (in summertime it is a mound) and I rolled my daughter from her. And even, what to hide here, I myself swept a couple of times, I remembered my childhood. 🙂 And yet, in secret: it turns out, children's sensations have not disappeared anywhere. I flew down the hill and screamed for joy and fear, like 15 years ago. 🙂 Ah, the age should have been better not to remember.
Snowballs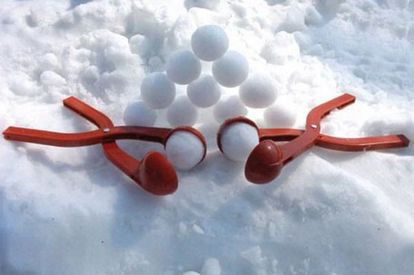 Who bothers to play snowballs in winter? True, if the baby is still small, you will have to help him sculpt them, and you can sometimes succumb. 🙂
The hill
As it turned out, you can not only ride a sled from a slide, but also run! I did not even suspect this. But the daughter herself figured out a small hill, climbed on it and ran down. So she ran for a long time and had so much joy!
How do you play with children in the winter?