When a child is sick, I am ready to do anything, just to alleviate his condition and facilitate a speedy recovery. On this wave, I acquired a nebulizer for my son (but I already wrote about that), reread a lot of literature on hardening methods and requirements for indoor air and recommended air temperature.
It was decided to purchase a humidifier, but for some reason there was always a shortage of extra funds in the family budget for this purchase. But I was not discouraged and in the meantime I was studying various models of humidifiers.
How to choose a humidifier


When choosing a humidifier model, I didn't pay attention to the brand itself and the advancement / popularity of a certain manufacturer, but to the capacity of the water tank, the quality of the filter, and the range of the device's performance.
Since I could not allocate a lot of money for the purchase, I first thought about purchasing low-end models such as: Orion, Saturn, Boneco, etc.
We have a small room, because each model of humidifier is designed for a certain square of the room. There are devices with ionization function, with built-in hygrometer and without, with a ceramic or conventional filter.
By the way, I was going to buy a hygrometer separately (in the budget models it is missing).
Why do I need a hygrometer


When buying a humidifier, you need to take care of a hygrometer, because it is this device that determines the level of humidity in the room. And already on the basis of the received indicators I decided: to turn on a humidifier for me or not.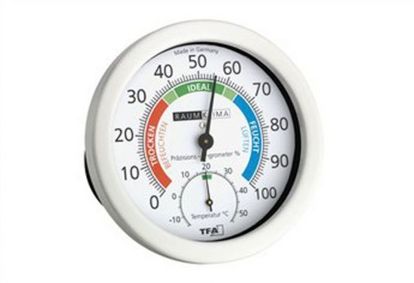 Stationary hygrometer is mechanical and electronic. Of course, the electronic hygrometer is much more expensive. So I was going to order a mechanical one (but I never needed it).
Unexpected gift


And on my birthday godfathers came to visit, bringing a long-awaited device as a gift – a humidifier! My joy knew no bounds, because it is so difficult to allocate money from the budget, but to get it as a gift is another matter.
It turned out that they phoned my husband and decided to find out what I would like as a gift. And he immediately remembered how long I cherished this purchase in my dreams. That's how we finally got a humidifier!
In addition, the godfathers decided to choose a quality device, a proven brand, with a ceramic filter (I would obviously have squeezed so much money on it). They gave me a Polaris humidifier with a built-in hygrometer.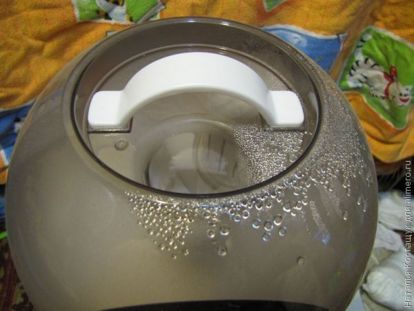 But I will not sing the praises in favor of this manufacturer, since very little time has passed, we began to exploit him from February of this year. So far, I am based solely on the positive feedback from other users on the Internet and a couple of acquaintances.
The principle of operation of the humidifier


The level of humidity in the atmosphere has a huge impact on human life, and especially children. In case of any deviations of this parameter from the norm values, the immunity of a person imperceptibly and slowly decreases, the condition of the skin worsens, fatigue increases, and young children suffer more often.
Normal humidity is considered to be 50-60%. By turning on the device, you can increase the level of humidity, which is achieved by evaporation of water (preferably distilled) in the tank.
Moreover, the device itself determines when rapid evaporation of moisture is needed (in case of low room humidity) and when evaporation should decline (when humidity is normalized).
The only minus of humidifiers is a light touch on the surface of the TV, computer, furniture, but if you use only distilled water, it is almost absent.
My conclusions about the usefulness of the humidifier


I want to say that while I am satisfied, it has become easier to breathe (this was especially felt when the batteries were on). It works silently, quietly leaving work all night.
When the son was sick, he slept much calmer with a runny nose when the humidifier was on, and the dry cough did not pester him. I also read that it has a positive effect on the condition of the skin, but for the time being it is difficult for me to judge this.