When I was told earlier that small children are small problems, and the older the child becomes, the more problems the parents need to cope with, I could hardly believe it.
Now I have a five-year-old son, and with him all sorts of problematic situations grow, but today I want to tell you about the problems of another family, which can touch me and you.
In the family of my friend, along with her daughter, there are growing problems in her upbringing – Alice began to curse. Moreover, she speaks bad words behind the curtain or unknowingly during the game.
Alice
Alice is five years old, like my Nazar. They go to the same group in kindergarten. When I first heard the child say b during the disguise, I was just terrified. Then my mother, having begun to make excuses, told me a little about herself.
According to Alice's mom, there's practically no cursing in their family. The husband sometimes can not resist while watching football or while talking on the phone with his colleagues.
The child was taught that saying bad words is bad, but for a few weeks already little Alice has been cursing. At first, her parents asked her not to say bad words, then scolded her and put her in a corner, but all to no avail.
Now Alice swears not in an open form – she hides behind a curtain. After that, it comes out as if nothing had happened, and goes to play.
Sometimes Alice sings bad words while playing, purring them under her breath. The teacher in kindergarten, in truth, is not thrilled because she is afraid that other children will start singing along with her.

Trying to figure it out.

My Nazar tried to swear, but somehow he quickly went hunting for this nasty occupation. I think that in the future it will be necessary to look for more than one psychological approach so that the child does not begin to speak Bad words. But now we have no such problem.
Here I became curious: Why did the child easily cope with this problem in our family, and in Alice's family the problem persists for several weeks?
What is wrong with bad words?

A five-year-old child quite understands that if parents ask him not to say bad words, then disobedience is bad. At this age, children develop the moral and ethical aspects of their small, but personality, there is a fear of being unaccepted in society (family, kindergarten group, etc.).
If a child swears behind a curtain (refrigerator, nightstand, etc.), it means that at this moment he understands what he is doing badly.
Maybe Alice's parents incorrectly reacted to the first attempts Alice swears, and now Alice checks what will happen if she continues to do badly. Lightning after her curses did not hit, the walls – in place, it means that there is nothing wrong with bad words.
Yes, nothing happens around the child. But maybe she could tell a fairy tale about a beautiful princess who began to swear and her mustache slowly began to grow? Or did the language change color (blue, green, purple)?
Use different psychological approaches, which would explain to the child in the children's language, that swearing is bad. Your best assistant will be a fairy tale..
Wines of parents – lack of attention
At five years old, a child may well occupy himself with a game. He alone can decide what he needs for entertainment: drawing, playing ball, making puzzles, modeling, etc.
But what to do when everything is tired, and mom and dad are constantly busy? I wanted a child a portion of affection and tenderness, and parents don't have time for this.
Then all the cunning tricks that the child has already learned and repeatedly apply are used: requests, hugging, and drawing attention with the help of bad words.
Yes, this is bad, but how it works! Whatever the parents do, they immediately leave everything and go to the child to explain once again that saying bad words is not good and they don't do it in their family.
Instead of responding to such antics, set aside all your important work and give time to the child (play, tickle the child, sing songs, etc.). If during the game you do not hear children's curses, it means that you have already found the reason, it remains to draw conclusions.
Strive to be like an idol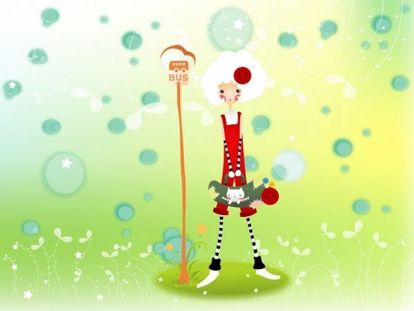 Even children dream of being princesses and princes, dancers and boxers, ladies and businessmen. It all depends on the environment in which the child is raised.
My Nazar wants to be a robot. One day, he watched a movie about robots with us and since then in games he is a robot.
If his idol had said a bad word from the TV screen (one hundred times now and often it sounds from the TV), then most likely he would have remembered and started using this word in an effort to be like his idol.
Perhaps Alice wanted to be like her father, from whom you can sometimes hear curses, maybe she copies other people or TV screen characters. In each child there is a riddle that only parents can solve.
Among other causes of child abuse there may be: compensation for failure, desire for revenge, the struggle for self-assertion due to excessive parental care. It would not be superfluous to consider the influence of the children's team in which your child grows and is brought up.
I shared these thoughts with my mother, a small and pretty girl, Alice. I really hope that they will find a way to get rid of the problem that spoils their marital happiness.