I am taking the child from the kindergarten immediately after the afternoon snack. Dinner in our garden is no longer present, so eating after a nap is something between a mid-afternoon snack and dinner. Children at this time can give and porridge, and casserole, and scrambled eggs.
Half an hour walk, go home. We undress, the son immediately goes to the kitchen and makes up the dad, who came from work, a worthy company for dinner. By the way, when we do not walk in the garden, the son does not differ by wolfish appetite.
Of course, I am glad that he eats well (and who will not be happy?), But still, why does he come from the garden so hungry?
What do parents see?

Of course, we discussed this topic with other parents. Naturally, many have complaints about their teachers. Although parents look into the group, they cannot keep track of everything, one can only guess.
The guesses are like this:
1. The child does not eat, and to tutors, roughly speaking, to a bulb – do not persuade, do not finish feeding.
2. The portions are small, the child is not fed up.
3. Food is not tasty. I heard more than once how moms discussing the garden menu, they are horrified by the milk-cabbage soup: would you eat it yourself?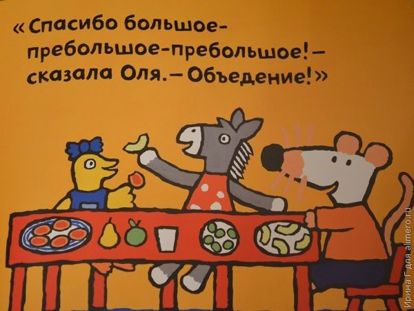 Facts that can be trusted by caregivers

I have no reason not to trust people to whom I leave my child for the whole day. I often ask their son and get adequate answers.
1. I see no reason for the teachers to deceive us. As parents are calmer when a child has eaten well, so should caregivers too.
2. In our group of mothers, babies who do not eat anything are invited, if possible, for lunch. Maybe even the mother herself will be able to feed her child. It turns out that the opportunity to see everything with my own eyes is still there.
3. To the question: Did my child eat? – all mothers get a rather detailed answer: how he ate today, when and how much.
So they care?
Worm of doubt

At some point, I also doubted. The fact is that my son does not eat bean soup. I have to be cunning: mash the beans, and throw away the skins from them. It is clear that in the garden no one will do this. When the teacher told me that my son had eaten all the soup, I was very surprised.
Just like many parents, I once brought a child home from dinner, where, as I was told, he ate well. But I was surprised to see that my son was completely hungry. Riddle.
Although, such metamorphoses with children often happen. In the kindergarten, they are often very different, which often surprises us, our parents, and our tutors.
1. Adaptation in kindergarten is stress. And during stress, appetite may disappear, and it may worsen.
2. Whatever you may say, children get tired in kindergarten. Accordingly, they need more food.
3. I remember myself as a child: I always wanted to eat anywhere in the house. And even as adults, when we come home, we stretch the first thing to the kitchen, and when we come to visit our parents, we don't start any business until we drink tea. Probably in our children as well.
Have you encountered a similar problem? And how did you solve it?