Little kids often indulge and do not obey. My three-year-old daughter is no exception. It is also peculiar to her to indulge, to scatter toys, and then not to remove them, not to obey …
To cope with her behavior is extremely difficult, until you yell at her, although I found a rational approach.
A cry for a child is not an option …
As shown by my maternal practice, you should not shout at the child. In my case, the reaction of the daughter to the cry and to those moments when she had to be scolded, one – insult, tears and sidelong glances. And then it is extremely difficult to find a common language and reconcile so that the baby does not feel guilty.
Considering her small age, she simply does not comprehend why she was criticized, why it can be done or not. If something happened, and had to scold her, she locked herself in for a while, until she was forgotten and started playing with her favorite toys. Naturally, this has an impact on her worldview.
What to do so as not to scream at your child?
Of course, when raising children, a lot of time must be given to change their principles. If my daughter is dabbling and not listening, I try to talk to her, why you can't do this, and how to do it. So she understands me more and gradually begins to reflect on what she is doing right and what is not.
If she scatters the toys, then, in order to encourage her to collect them, you begin to clean up with her initially. Similarly, I try to do in other situations. Yes, sometimes the nerves are on the limit and I want to shout that it was more difficult to teach, but I still have to restrain myself.
I noticed that when you don't scream at your daughter, she's more talkative. She begins to tell what she was doing, what she did without the fear that they would start scolding her again. That is, the child became open, began to trust me, asking if it was possible to do this or that (draw, play, jump, etc.). And such moments you begin to appreciate already.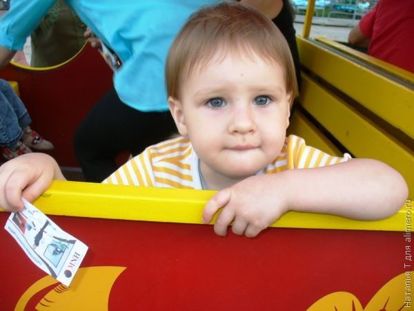 Explaining those situations where the daughter did not do right, she next time will know exactly why this can not be done, what it can contribute to. For some, a cry for a child can be more effective than explanations and conversations. But in my case, the cry does not bring positive results, but only stupor, resentment and frustration.