All my kids love computer. Yes, I myself am not indifferent to him. But when I accidentally noticed how they treated him, without knowing how to read, I was shocked.
I noticed this feature half a year ago. The younger son became intensely addicted to computer racing. I downloaded several small games to him, but after a couple of days they were not interested in him.
We have moved on to more serious games. Here the interest of the son has already been played out. Accidentally going to the computer when he played, I noticed how he changes the settings in the game. He can't read yet! And here in the settings fumbles.
I began to observe. I had a desire to observe how a child who cannot read yet, so easily handles a computer.
The son quietly went to the Internet, opened bookmarks, chose his own games. Well, I can understand that, visual memory works here. But how he managed to download games from other sites to himself, for me this is still a mystery.
Now the little boy is learning strategies. I remember my experience with computer – I was not so bold. I, before pressing any button, a hundred times thought whether I would not break something. Children today are not afraid of anything. Or they are born with this gadget talent or such a century, I do not understand.
The eldest son, on the contrary, being able to read, does not show any particular attraction to the computer. He would drive a bicycle, but football.
But there is also a daughter who, as it turned out, also loves games for girls.
What is most interesting, she, too, not being able to read, can calmly go on the Internet and find herself everything she needs. In addition to games, she downloads her cartoons and coloring. She also uses the printer without my help.
The modern feature of children
What is this feature of such modern children? Where did they get such free possession of modern gadgets? After all, in addition to computers, they are fluent in mobile phones, tablets, even office equipment.
I wondered how this use is common in other families. I asked other moms how their children use computers at such childhood. It turned out that their kids are very fluent in this complex machine.
I made conclusions for myself. Most likely, this is the time. Time progress, development and dynamics. And our children keep up with the times, which is very good.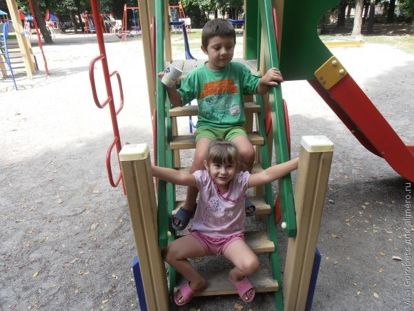 Of course, I do not allow computer abuse, but I also do not prohibit children from developing in this way. Recently asked the younger son about who he wants to be in the future. To which she received a comprehensive answer: Computer genius! Where a 6-year-old child has such ambitions, I don't know, but if we have them, we will develop!
Are your children well versed in computer?