You can't shout at mom! – I heard recently the admonition of a friend of my child. Before, I didn't pay attention to this fact, and after this phrase I thought. After all, indeed, the child raises his voice to me. To tolerate it or to put it in its place?
As it happens with us
Sometimes, when I pick up a child from the kindergarten, I catch her in the midst of some kind of game, or when she draws something with passion. To my greeting and offer to go home, he refuses, says that she has not finished what she wanted. I usually wait for it to end.
But sometimes we are in a hurry somewhere, I push her, and she begins to make trouble. You can't shout at mom! – our elderly teacher likes to repeat at the same time. A similar situation has developed recently with a friend. I came from her to take the child, and my daughter was just planning to do something interesting.
Cry, crying, that everything turns out not the way she wanted. And the same phrase from a friend. At the same time, this acquaintance herself is an emotional girl and often allows herself to raise her voice to her child.
As a child, my dad also demanded respect: not to contradict his father, not to raise his voice, to do what he says. It can be seen that these files coincided with me – children's installations and what others say. And at the next conflict with my daughter, I also threw to her a memorized phrase. She said, and she felt how she falsely and unconvincingly sounds.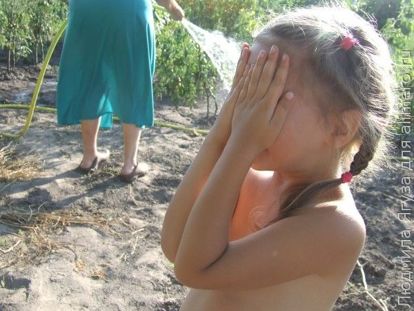 Or is it possible to shout?
The requirement of not shouting at mom seems to me as ridiculous as demanding a respectful attitude or showing love. It is impossible to make either an adult or a child respect or love yourself. It can only deserve their actions.
If the child shouts disrespectfully at the mother, it means that the mother herself behaves in this way towards him, and for him this is the norm of behavior. Or he simply does not know how to convey his opinion to mom in a different way.
Of course, it's not possible to shout at the child at all, at least to me. Sometimes I can repeat the same thing twenty times, but she does not react, although she sits nearby. If we're not in a hurry, I'm trying to negotiate. But if we are going to the kindergarten in the morning, then I will shout, but having warned in advance.
In general, the requirement not to shout at the mother seems to me ridiculous and unreasonable. But the fact of the child's raising the voice to the mother cannot be lowered on the brakes. It is worth thinking about why the child behaves this way, what he wants to achieve and try to give it to him.