I am well acquainted with this situation. It often seems that the daughter is changing, as soon as I close the door behind me, and she stays with someone else – dad, grandmother or grandfather.
To be honest, sometimes it hurts me that my daughter allows herself this behavior only with me. It was especially difficult when she was 3-4 years old – a period of all kinds of crises and jumps in the development of a child.
In our family, my husband is such a kind cop. He spends less time with his daughter than I do, and in these moments he tries to give everything as much as possible – gifts, toys, cartoons and other children's whims.
Of course, if you compare, it's more boring to me, because you need to eat the most ordinary soup, clean up the toys and do your homework. Conversations and explanations helped us out of this situation.
The main thing is not to make a monster out of papa, but to constantly remind you that both parents love the child equally and express their love in different ways. That the same soup is the desire to make the child full and healthy, and studying is not an agony, but an interesting and necessary process.
In addition, all the gifts we strive to do together. Even if the husband buys the toy, we give it to us from both of us, without separating at the same time for mom and dad.
We have a situation that is less common – the grandmother is quite strict and responsible. The daughter knows perfectly well that the conversation with the grandmother is short and there will be no reaction to the whims.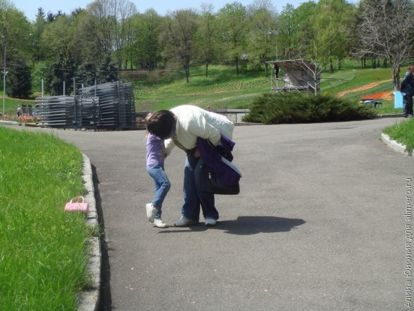 She is a very strict woman, even too strict. It often happens that after the kindergarten, the daughter does not know – she in every way seeks to throw out the accumulated energy and finally behave contrary to all prohibitions.
Here the only option – to wait. After the kindergarten, we usually go for a walk, where our daughter can finally climb the fence and run around.
Most likely, the very presence of whims depends on the education initially. If the mother has many prohibitions, an unstable emotional state and excessive severity, then this is precisely the reason for the child's rebellion against the system.
I consider myself a fairly loyal mom and try to stop the whims at the very beginning. It seems to me that if the child sees that there is an effect from the vagaries, he will continue to use them as a way to achieve the goal.
Here it is important to decide initially. For example, a daughter wants to wear a dress, not pants. Immediately, I think about whether it is possible to agree with it or not and voice my decision, which is not subject to change. Several of these situations and the daughter knows that if I didn't say yes right away, then he would not be there and then.
I often tell my daughter how much I love her. Mother's love should be for children a constant and indestructible value, which does not depend on anything, on any factors, on any behavior. I can say that I do not like the behavior, but I love her in spite of him.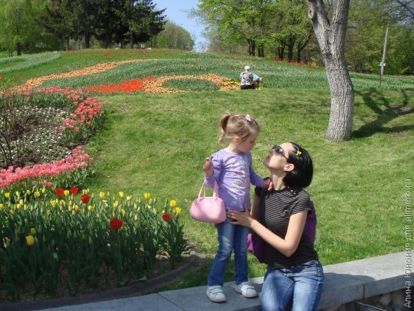 At one time, my husband even thought that I was exaggerating too much when I talk about how our day went. Of course, after his arrival the child became silk. And the reason here is precisely in the wrong upbringing on my part, I understand this now.
I revised my behavior, removed more than half of the prohibitions, began to succinctly voice my requests, added more praise and verbal expression of my feelings.
I also paid attention to my daughter every time what I was doing. I do not just sit at the computer, but I work, I don't just spend money with the store, but I buy and carry products, of which then, again, I cook. If a child sees, understands and appreciates mother's work, then the attitude towards her will be appropriate.
Is your child's behavior different in the presence of different people?