I think it's scary for any mom to give up her child to the caregiver, especially if you don't know anything about him. When I brought the child to the kindergarten, the manager told me that there would be 2 educators, but one is on vacation.
Our teacher was a middle-aged woman. Modestly dressed and with a gruff low voice, which, as it seemed to me then, was not particularly happy to see us. At first glance, I did not like it and I hoped that the other would be better.
At first we only came for a walk. I, probably, like everyone, was very interested in how the daughter behaves in the new team, whether she obeys the teacher. And since it was summer, then, hiding behind the branches of a tree, I decided to spy on their walk. And then my opinion about this tutor began to change for the better.
What I like about our teacher:
1. He knows everything about the child.
She always knows everything that happens to children. She can say that my child ate and refused something; with whom was the conflict, and with whom she is friends; did she sleep today; who offended her or she offended whom and why. For any question I can get a comprehensive answer.
2. Creative development.
Maybe in all kindergartens, but she works with children every day. And, with that, she does not just say what to do, but always tells each child in detail so that everyone will succeed. My daughter amazed me with her work.
3. Always in touch.
Everybody now has mobile phones, but far from all caregivers call parents for any questions, except financial ones. With us, too, everything is fine.
I can always call her and ask any question. I really liked one situation when I first left my daughter for a nap. The caregiver called me to find out how she usually falls asleep.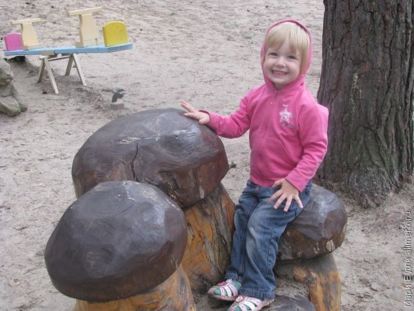 What I particularly like is her wisdom. Some moments she speaks loudly and with the child, and some quietly, so that only I can hear. Can give advice in raising a child from a pedagogical point of view.
5. Raising children.
She has an individual approach to the child. When we came to the garden, I was shocked by the behavior of one boy. I believe that every child is an individual and it is not for me to judge the parents, but this one was clearly spoiled.
He did only what he wanted, could make a tantrum out of the blue, although, at that time, he was practically 4 years old. Once he even ran away from the garden. Of course, the upbringing of another child is not my business, but it took a lot of time for the caregiver, which she could spend on other children.
And I was very surprised when I saw him in a few months. The boy behaved pretty well. When I asked what happened to him, she replied that she had a contract with him. And in general, while I was peering from behind the bushes, I saw that she explained everything to everyone, and not just scolded and punished.
My daughter is delighted with her, as well as other children whose mothers I communicated with. I am very glad that we have such an educator.
Are you satisfied with your child's caregiver?