My friend's son constantly chews on his nails, as well as pens, pencils, and even collars near his shirt. It all began at about the age of five after the boy went to kindergarten.

Why do children bite their nails. The reasons
1. Stress. It was this reason that became the most important thing in the friend's son. After all, going to kindergarten is a big stress.
2. Habit. If the child sucks a finger, then he can begin to bite his nails.
3. Bad example. If the eldest child in the family or someone from a peer bites his nails, then the child can use this example and begin to imitate the wrong behavior.
4. Nervousness. Many excitable children bite their nails at the slightest difficulty in playing or studying. This is such a kind of protective mechanism.

How to get rid of the bad habit?
In order to eliminate this bad habit, it is necessary, first of all, to find out the reasons for its occurrence.
You can not tease a child and draw attention to the fact that he bites his nails. This will almost completely lead to the consolidation of this habit, and it will become much more difficult to get rid of it.
No need to smear the fingertips of a child with mustard or something similar. There will be no effect on this.
The most important method of treatment is to relieve tension. Distracting the child with an interesting occupation, you can effectively get rid of the habit of nail biting.
Very good psychological stress relieves plasticine. All the negative goes into it and the child becomes much better. I know children who practically always mold something or crumple toys with balls inside, thereby removing stress and anxiety.
The son of a friend helped the designer. The boy became interested in him, and the habit gradually began to decline. He also received daily tea from lavender. This grass has a noticeable sedative effect and, in contrast to motherwort and valerian, it never causes reverse action.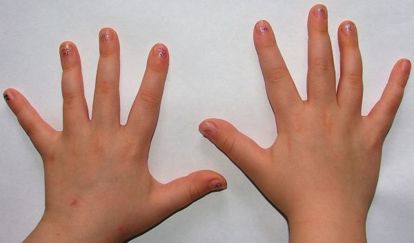 This tea is sold in pharmacies or even just in ordinary supermarkets. It is cheap, and the effect is very good.