A couple of years ago I wrote in one of the topics why I don't want to baptize a child. Relatives hinted, convinced, told a lot of various horror stories, but I was against it. And a week ago, I still baptized a daughter. The most interesting thing is to observe how in a couple of years my opinion changed on various aspects of life.
Why did not want


Briefly tell my previous position. I do not deny God as such. I believe that there are some Higher Laws or Higher Forces that guide us through life, give us a carrot or gingerbread, depending on whether we adhere to these laws or not.
But at the same time in the world there are many ways to appeal to these forces, knowledge and attunement to these Higher Laws. And I was of the opinion that the child himself must consciously choose how to call God and through which, so to speak, institute to address him.
Although I must pay tribute, in many respects my opinion was determined by the opinion of her husband. Despite the fact that he himself was baptized, he always strongly emphasized his skepticism in relation to Christianity. On the one hand, there is a reason for such an attitude. There is a whole category of people for whom religion is, above all, a business.
But it does not depend on what kind of religion. He had, so to speak, personal motives. The late mother went to all sorts of holy places, but she still died of cancer. I myself am not a deeply religious person, so it was not important for me to baptize a child or not. Because agreed with the position of her husband.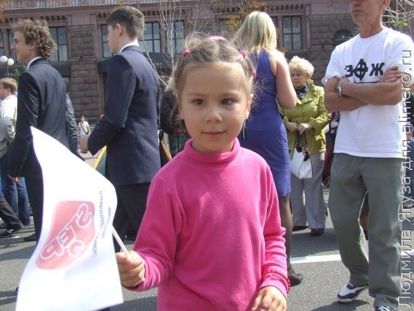 What has changed


After his departure, I began to understand how much I was under the influence of his life attitudes. When he is not around, and I do not hear endless judgments on one or another occasion, I suddenly realize that I have my own, different opinion from him. Including belonging to a religious concession.
It was thought that, of course, the child has the right to decide for himself which God to pray. But no one takes this right away from him. He can grow and choose another religion. But first, it must be introduced, so to speak, with basic concepts.
We after all teach the child the native language at once. We do not wait for him to grow up and decide for himself which country to live in and what language to speak. While he is growing up, he already needs some kind of tool for communicating with the outside world. Similarly with religion.
Well, and another argument – the church itself. Rare case when I feel calm and well just from being there. Although not to say that the church is something outstanding.
But the fact remains – I decided to be baptized! Although the child is almost 6 years old. How do you feel about this issue?