Last week, my daughter and I went to the hospital with a simple diagnosis of acute appendicitis. An emergency operation was performed. And stretched a series of sad hospital days, filled with unpleasant and painful procedures – injections, dressings and other things.
All parents know how little kids are afraid of doctors. I must say that Ksyusha, in her 4 and a half years, with dignity, endured all the medical manipulations and the accompanying pain.
I saw the surprised eyes of medical workers, and other mothers asked how I managed to teach my daughter not to be afraid of doctors and to endure pain.
Causes of childhood fear
Of course, in many respects the peculiarity of the daughter character affected. However, I have repeatedly taught the baby not to be afraid of doctors. In principle, it is not so difficult to do, with a little effort. More precisely, parents need something not to do.
Surely many parents have heard, and some themselves frightened the children by medical workers. For example: If you do not obey, I will call a doctor and he will give an injection. True, a very familiar situation?
But it is precisely such threats that adults themselves instill in children the fear of doctors. And this fear can turn into unpleasant consequences if the child actually gets sick. After all, besides the disease itself, the child receives additional stress from his own fear of doctors.
How to cope with the fear of doctors?

The main truth that parents should instill in their children is that doctors exist to help people, not hurt them. For this purpose, the role-playing games in the hospital are perfect. Be sure to repeatedly beat with the child all sorts of situations that can trap the baby: preventive examinations, vaccinations, injections and more.
Let the baby be both a patient and a doctor – this will help the baby to understand the motivation of the doctors' actions. And do not think that a two or three year old child will not understand this. In most cases, children at this age are already able to absorb such information.
And a very important tip. When the child asks if it will be painful during a procedure, do not lie to him, hoping to calm him down in this way. The worst thing that can be – is the loss of children's trust in adults. If you answer once that it will not hurt, and the child will experience pain, later on, even during a routine inspection, the baby will be nervous and break out.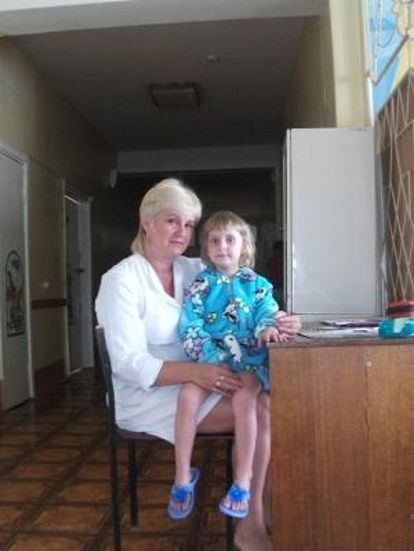 It is much more reasonable to say that it will be painful, but not for long. And that otherwise the doctor simply can not help him. Be sure to comfort the child and support him. And do not promise the crumbs to buy something for good behavior. The child must understand: everything that the doctor does, he does to make the child better.
Of course, you can encourage the child after going to the doctor, but you should not link these events. I wish your kids only routine check-ups and the very best doctors!