I often hear from other moms that they take their children to developmental courses, English and so on. Like, this child will need in the future. I even started to develop a complex – I don't drive mine anywhere. And then I wondered how much my child really needed this?
What give razvovashki?
We never went to the development groups, but judging by the announcements, they offer a typical set of training programs: reading, counting, logic, writing, English. Practically all this is given in the kindergarten, except English, of course.
I agree that the approach to children is different. In private clubs, the flow is more interesting, maybe even better somewhere. But I look at my child and I understand that she does not need any additional knowledge. She knows and can do everything that children need at this age.
Another thing is if children do not go to kindergarten, but are engaged at home with their parents or nanny. Such children's groups give them not only the necessary knowledge, but also help to socially adapt, play and socialize with other children. If mother is a housewife and she has a lot of time for a child, or has a nanny, then why not?
Another argument for me in favor of such courses is the preparation for school. Although the program of the garden in theory should be consistent with the program of the school. But still, it seems to me, there must be some kind of transitional stage. At the very least, this will set the child up for school.
We are not going to school this year, we will be 6 in October. Therefore, I decided to make a deferment for myself and the child for a year. So for this article, we are also not developing. What I calmed down on.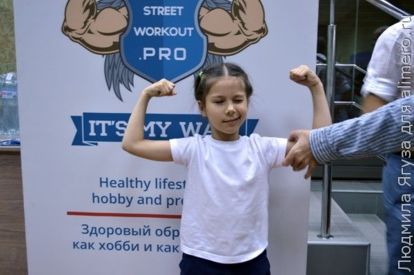 Our strategy for the future
I'm still sure that in any case, you must build on the temperament and preferences of the child. If he is interested in something, then why not take a special course?
My child is so mobile that I have no idea how to close her indoors for another couple of hours and try to impress something. Let even in the form of the game. Even in the kindergarten, the teachers say that her daughter likes to run around the playground during the walk. Just. Sometimes without a company.
Therefore, I firmly decided – from the fall we are going to play sports. A year ago, we tried to go to judo, but she still had too much attention. Now I see that it's about time. And then just in the next house my good friend opened a karate section.
And the development … In the spring I decide which school to take the child to, and give it to the preparatory courses. So all development workers will pass by us, and I do not regret it at all.
Did you go to such courses?