Now matinee is a hot topic. And we have it breaks down for the second time in a row because of a child's illness. The first thought is a pity how! After all, we were preparing so much, we learned rhymes, the child drank a song, and here it was a bummer. And then suddenly it was thought, but for whom is it a pity? For a child or still for me?
Ppreparation for the holiday
Matinee is a big event in the life of a child, I think, so we always responsibly treat this. All the words for the role of learning on the teeth. My daughter is even praised in the kindergarten – it is worth repeating a couple of times, as she already remembers her words. I always praise her for her role or dance.
And what about the costume search! Last matinee, dedicated to autumn, we had to come in a beautiful dress. I climbed all the nearby shops and markets, but I didn't find one that was beautiful, and so that it could be worn every day in the kindergarten. First I was upset, and then we got sick.
A similar situation exists now. I thought out how to make a Christmas tree costume for a long time. I decided to buy some green curtains, tulle in a second-hand and sew a shaggy skirt. To be credible, decorate with balls of golden pieces of paper from chocolates. Almost already saw the result of their work.
In the nearest second everything was just right, but I decided to wait a couple of days for the price to drop there by a factor of three and then take it cheaply. But somehow I missed the last day of selling the collection and our curtain went into oblivion. I was again upset, ran through the other seconds – nothing is needed.
And it turned out that I avoided an unnecessary purchase – we became very sick, so much so that we could not even dream of a matinee. But the last time at such an event, we were already on the 8th of March! And the child was still so worried about whether dad would come to this New Year's holiday.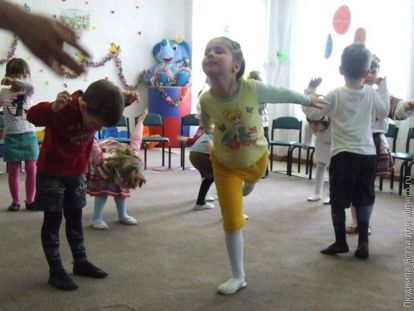 Than I calmed myself
The soothing thought came suddenly. When we get up in the morning and do not want to go to kindergarten, I try to come up with all sorts of interesting excuses for us to go to kindergarten. The argument of the last days was the need to participate in the rehearsals of the matinee, because I and dad will come to see her!
But the sleepy child claimed that he did not want to participate in the matinee. I understand that these were her minute morning feelings. But it suddenly dawned on me, because everything that was interesting to her, she had already received at these rehearsals – she had already played enough. Matinee will bring only a variety of costumes and parents present.
And the action itself is more important to see exactly the parents. What kind of child is touching when he clumsily dances or distorts poems! Give photos and we will show relatives!
I tried to remember my matinees in the kindergarten, I remembered only the last one, in the older group. And he remembers only two unnerving episodes. First, it annoyed me that the girl who played the main role in the fairy tale played her unnaturally. So I wanted to tell her how to properly!
Secondly, according to the plot, I had to hide behind the Christmas tree. A Christmas tree was, though big, but bare. You can't hide behind it, and again, I was annoyed by the untruth of the whole action.
In general, I calmed down and decided that the child had already received everything that was needed from the matinee during the preparation process. The rest is my personal troubles.