I began to notice that with age my daughter switches more to monsters and sorcerers than playing with a teddy bear. Although she is only 3 years old, but her consciousness has already been turned to the side of falsehood and wrong perception of reality.
When I noticed this, I began to analyze the situation that had failed.
I put the blame on the influenceforeign cartoons.
For some reason, the popularity Winnie the pooh and Carlson falls compared to Winx and Spiderman fairies. And despite the fact that my daughter is growing up, she does not divide cartoons into boys and girls.
The current generation of children do not want to learn with the help ofAunt Owls, but with pleasure she looks Luntik.
I am not against this colorful cartoon, but it is difficult for me to explain to my daughter that he is a fictional character, and the caterpillars do not speak. Even our neighbor, who for 10 years with certainty believes that Luntik really fell from the moon, and they live there like him.
Consciousness of children is turned, distorted, is built into fictional logical chains, which are very difficult for parents to break.
For example, I cannot explain to my daughter that not all girls are princesses, and princes are only in fairy tales. She stubbornly proves to me that when she grows up, she will live in a beautiful castle, and will visit my mom Snake Gorynyche, good, from cartoon about Dobryne Nikitiche and Tugarine Snake.
I spentexperiment with daughter. The bottom line is that she calls heroes that correspond to the qualities of a person.
Here is what I learned:
– her kindness was associated with Nyusha from Smeshariki
– courage – With Superman
– evil – with Trixie from the Winx fairy
– nonsense – with Vupsen and Pupsen.


And not a single good old Soviet cartoon.
And I remembered Crocodile Gena and Cheburashka, Kota Leopold and Pinocchio.
I realized how wrong the choice of cartoons for a 3-year-old child.
After all, it is at this age that human values ​​are laid, the world perception is formed. BUT Spongebob can not compete with the good and present Baby, who dreams of a dog, not a new blaster.
I have nothing against new cartoons. I myself really like Disney full-length films, but I watch with fear the current generation, which is growing up on horror films, zombies andSmurfs.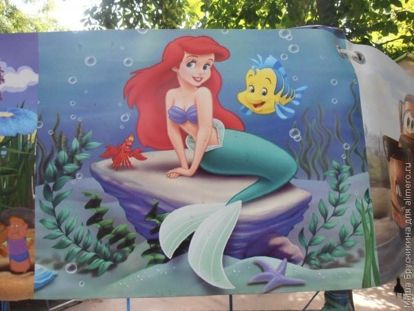 I try with my daughter to watch fewer cartoons, and to occupy her more with natural games, walks. We, little by little, master English, leaving no extra time for Little Mermaid and Rapunzel.
And how do you feel about those cartoons that your children love? Do you like their heroes?