We all want to see our children moving, sporting, physically developed. But looking at modern children, this feeling does not arise. Today, children keep up with the times, they are well-versed in computers, mobile phones and other equipment.
However, it is of great concern that more and more children are released from physical education for health reasons, as well as overweight children. The reasons for this are chronic diseases, as well as a sedentary lifestyle, plus an unhealthy diet.
For me it was important that physical education and sports become part of the life of my child. No, do not think, I do not aspire to grow up the Olympic champion. I just consider it necessary that the child receive physical exertion. After all, movement is LIFE!
We start the search

When my son was 5 years old, we were puzzled by the choice of the sports section. Since the child often suffered from colds, I opted for the pool. Both hardening and posture are useful, and learn to swim. However, the child continued to be ill and soon the pediatrician insisted on the termination of classes.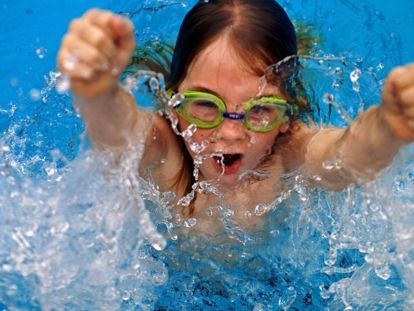 Then I thought about dancing, this is certainly not exactly a sports section, although there are also sports dances. And the load there is quite decent. But my boy, going to the review, categorically refused to go to school. Then we tried something else, but still unsuccessfully.
And when my son went to class 1, I brought him to the ski section. There we are engaged in the third year. What attracts me there?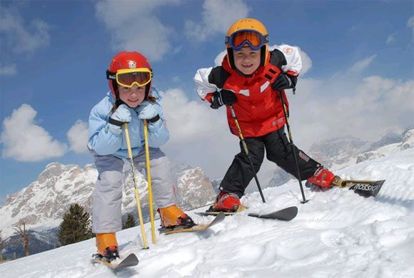 First, the workouts are from September to June three times a week. In the autumn and spring, they are held on roller skates, in the hall, in the pool or on the trampoline. In winter, directly on the slope. As a result, the guys spend 3-4 hours in the fresh air.
Considering school employment and the early onset of darkness in winter, I cannot provide a child with such long walks.
Secondly, the coaches are very attentive to safety, as this is a high class injury hazard sport.
Thirdly, in the sports school the moral side is well placed. It happens, injuries happen, and children for a long time drop out of training. However, the guys do not forget their friends, they are interested in their health, they visit them.
Today, in addition to the section, the son eagerly attends the tourist mugs and the skallodrome. Perhaps the ski school will soon recede into the background. However, I am sure that the foundations laid by years of training will remain.