Of course, it is still too early for me to think about this issue, but it already scares me. For me, school is primarily characterized not by the level of education that can be given there, but by the category of students who will surround my child for 11 years.
Dad gave me to go to school, which was farthest from our home. It was probably the best, but I didn't enjoy much of 3 km every day.
The school curriculum was almost the same as in other schools. Only we have chemistry and some other subjects started from the 5th grade, and in other schools – from the 8th. I don't know if it's worse or better, I never liked chemistry.
And in general, my opinion is that any school program is enough to bookmark basic knowledge in a child. And additional we can get on special courses.
The school is more created for the social adaptation of the child, in my opinion. Since my school was far from home, at first I almost did not know anyone, because all my yard friends were in other schools. I didn't even have anyone to go home with.
Oddly enough, I quickly adapted and made friends. I possess such a feature – I attract people, although I myself almost never go to get acquainted. It probably saved me. From the first class we have formed our close circle of 5 people, with whom we have passed all 11 classes. During this time we helped and defended each other. Accordingly, we got along well with the rest.
My school time can be called happy. I did not have any problems, fights and misunderstandings from peers. I studied well, the teachers loved me. I would wish my child the same school time.
What school will I choose for my daughter
Based on my experience and focusing on the current situation in the country, I will approach the choice of school for my daughter very carefully. Of course, my dream is for her to study somewhere in Europe, but that's how it goes.
The school should be the best, but not the most prestigious in the city, where the children of the richest people will study. I do not attribute us to the cream of society, so I don't want my daughter to feel offended and jealous of other children.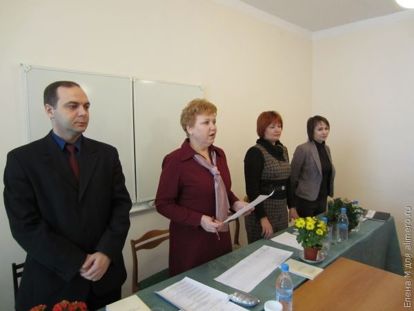 When I went to school, we lived pretty well. The school was average in this regard. More often, even I experienced a sense of superiority over others, because I was dressed in expensive clothes and bought me the best office supplies. It helped me grow unencumbered. And also with all this, I behaved quite modestly.
I want my daughter to feel on a par with everyone or even a little better. If there is such an opportunity, I will give it to the same school where I studied.
By the way, it is located not far from the house where we now live. In general, the location of the school is an important criterion.
The appearance of the school and surrounding area must also be decent and well maintained. It was important to me, even in childhood. It would be nice if there was a pool.
And the most important thing is that there were no children from dysfunctional families. How to avoid it? – I do not know. Probably, it should be paid, but within reason.
There are terrible children. In our school I studied such a boy. I think he is now a drug addict or in prison. I am very afraid that such a gangster may study next to my daughter.
School, of course, is not the most important thing. The main thing is to educate a good person with normal principles and morality. It will be easy for such a person to live in whatever environment he finds himself. So you need to start a child long before he finds himself in society.