Sometimes I miss a wheelchair a lot. It was a huge basket in which to put any toys for a walk. Now we have to carry everything in our hands, so the question of the need for toys on the street arises with us quite often.
Playing in the sand interested daughter up to four. Therefore, in the warm season, we always took with us a spatula, a bucket and several molds. At this age, children do not like to share, so do not need to count on it. I am glad that all this wealth weighs a little.
During the period of the daughter hobby of big dolls, we had to walk not only with them, but also with the stroller. Here, too, some advantages – the child, though small, carries his own toys.
Like many children, her daughter had a favorite doll, which she carried with her on every walk. Regardless of whether she played with her or not, the doll always lay in my bag.
The periods described above have already passed; the outdoor games are interesting for children of five or six years old. We have a large assortment: badminton, ball, boomerang, plate, rings, etc. Often we take with us a board game – an ordinary walker with a cube from the time of my childhood.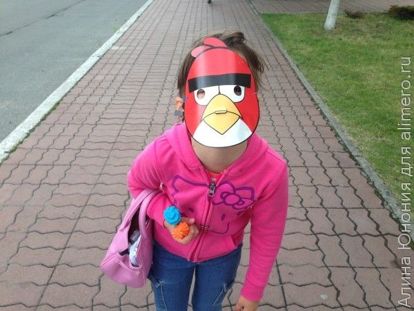 Honestly, I am skeptical of children who go out for a walk empty-handed, and then act up capriciously – they do not know what to do with myself. Of course, it is necessary to share, but why should I carry an additional package, and someone else to walk with a small handbag for the phone.
In addition, we always take with us a vehicle – a bicycle or a scooter. I admit, I terribly do not like a bicycle. Although the daughter moves on it rather quickly, but it is very inconvenient for me to lift him into the front door.
Again, often other children ask her for a bicycle or a scooter for a ride. It's one thing if I know that the mother of the child is leaving work, so there's nothing with her. But it is quite different when we leave the house at the same time, and someone does not want to knock their legs on the wheels. And in general, our scooter is expensive and I feel sorry for him. And why should I make a detour to buy the crayons that the whole company draws as a result?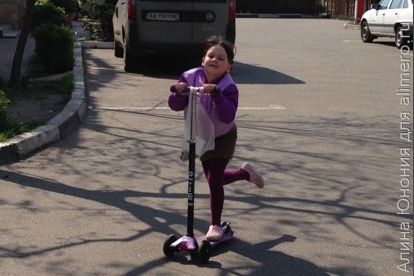 I believe that the child needs ideas and tools for fun. Of course, there are quite a few games that you can play without anything: hide-and-seek, tagging, freezing, etc. But children need diversity, right?
Every time before going for a walk, I ask my daughter what she wants to take with her. Sometimes she puts the toys in her bag, which can be hung on a bicycle or a scooter. But this, so we went out empty-handed, we almost never happen. In my bag there is always something that diversifies children's leisure.
And how are you walking? Do you take toys with you?