As much as I remember myself, I always loved to read. My preferences are the most varied – from children's adventures to classics. I remember fragments of my childhood when, during a nap, I secretly read Russian folk tales from my grandmother under a blanket.
Where does the love of reading come from? And how to make my daughter treat books with respect and interest?
Now I read mostly while relaxing in the country or when I expect my daughter to work. During walks, my view is always on my daughter, and in the evenings in the kitchen it is more convenient to watch a movie with my back while cooking, than to read in fragments.
You can often find an excuse – books are heavy and expensive, it is inconvenient to carry them with you. Here, it seems to me, someone is looking for opportunities, and someone is the reasons. Yes, I agree that books today are not cheap, but all of them can be found on the Internet for free.
And about the dimensions, a few years ago I had a great alternative – an e-book. It weighs a little more than a phone, and one charge is enough to read 15,000 pages. To celebrate, I shook everything in my hand that I still cannot finish.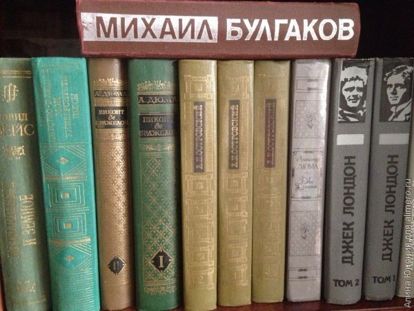 The daughter often sees me reading, asks what the text is about. Sometimes she asks to read to her, for this purpose I have several children's works. By the way, Volkov's collection of works about the Emerald City I myself re-read periodically with pleasure.
Respect for books
We have a lot of books – both at home and at our grandmother's. From early childhood, we have certain rules. So, it is necessary to treat printed editions carefully, in them it is impossible to draw, to tear pages, to touch them with dirty hands.
For as long as I remember myself, I was always surrounded by books. Now, when the grandmother is gone, her entire library has migrated to her mother, partly to the dacha. My daughter periodically observes the order in which the books are kept, looks at the pictures with interest and listens to works that I was terribly excited about many years ago.
The book is the best gift
Despite the fact that the children are now in the era of Barbie and Engry Birds, for each holiday the daughter receives a book from relatives. It is a pity that she enjoys the dolls more, but I believe that in a few years she will read with pleasure the Little Prince with beautiful illustrations and other books for school-age children.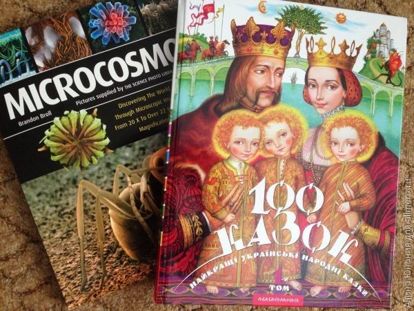 Introduction to reading
We have a daily tradition – before the daytime sleep, the daughter chooses a book that I read to her. You can change this process in different ways. I often suggest that the little girl come up with her own version of the development of events, I ask and answer questions about what she read, we review and comment on the illustrations together.
Now the daughter gradually begins to read independently. To make it easier for her, I acquired several favorite fairy tales, in which the text is already broken down into syllables. I am very pleased to look at my daughter when she proudly declares that she has read a whole page herself.
I want my child to read avidly all the books that we have. After all, reading superbly forms the correct speech, enriches the vocabulary that he will never hear in everyday life. Scientific-popular literature fills children's thinking with interesting facts, broadens the mind, increases the level of intellectual development.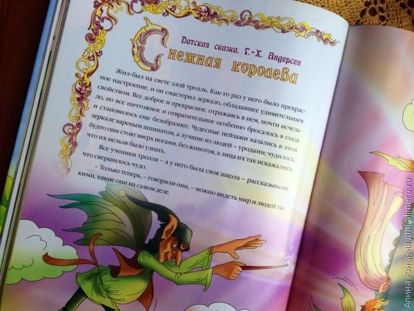 Additionally, both fantasy and morality develop. Using the characters as an example, a child learns to behave one way or another in different situations.
Of course, the easiest way to turn on a cartoon or to foist a kid with a new toy. But it is much more interesting to re-read the stories about Dunno, Chipolino, girl Ellie, Carlson, Winnie the Pooh and many other unusually kind and positive heroes.
It is a pity that now we prefer to read statuses in a few lines, rather than voluminous works. Of course, it is impossible to protect a child from the world of technical innovations. But it is possible by his personal example to arouse in him an interest in reading, to take him to the wonderful world of fairy tales and adventures!
And how do your children relate to reading?