Recently, I kind of understood.
My child and I walk a lot. We communicate with other parents and children. Children are all different.
There are naughty girls, there are docile boys, there are friendly smiles, there are serious silence. There are noisy and pugnacious, there are developed and not very much. And just about one couple – brother and sister, I want to say: harmful.
I am patient with other people's shortcomings. So, who knows, and maybe this is not a flaw at all? After all, I look from my point of view, but they are all different. But, if we meet with twins, I am always on my guard. Why?
1. They are older by a whole year and much larger than my son.
2. They often want to make my child dirty.
It would be possible to write everything off by age, but all the time something prevented me from doing this.
What do I see their harmfulness?
Son tends to communicate, but stumbles (often literally) on rather aggressive actions. Only not obvious, but on the sly. Especially this girl suffers. She very often steps on my son with a wall and looks down upon her. At the same time, he can wave a stick / shovel / shovel in front of his nose. May push, as if by accident. If the children ride down the hill, then these brother and sister will definitely try to push the others back, block their way and hinder them in every way.
Where is the reason?
I look at them and do not understand: why? They have good loving mom and dad. True parents work in another city and see children only on weekends. Children spend most of their time with their grandparents. By the way, only grandfather walks with them. For nearly three years, he has been closely involved in raising grandchildren. He reads books to them, teaches him to ride a bike, leads him on walks. Sometimes the methods of his education seem to me wrong, but which of us does everything right?
Sandbox case
Recently, a little episode opened my eyes. As always, we met with these kids for a walk. Played in the sandbox. I naively thought that today they would play and communicate normally. Or, at least, do not interfere with each other. The girl had nothing to do: her brother played alone, my son ran from the heap of sand down to me. A portion of her attention went, of course, to my child: waving a stick in front of his face and falling under his feet.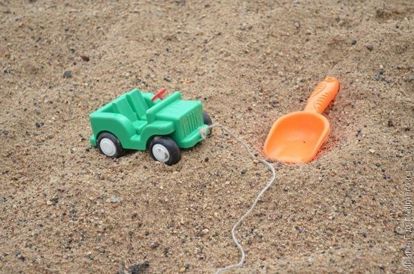 One could, of course, retire from this company, but the son did not want to leave at all. Until finally, she threw sand in his face. I could not resist and screamed at the girl. Grandfather, too, became a granddaughter to scold and resolutely moved toward her. At that time I was checking whether my son had gotten sand in his eyes.
I lift my head and see: the girl is lying on her stomach with a dirty face and spits out sand. Grandfather poked her face into the ground! Such tough educational measures surprised me unpleasantly. I except wow! not found what to say to a man. My grandfather thought he did the right thing: I did not throw sand in her eyes !. I think this happened to them not for the first time. Maybe the dog is buried here?
My son immediately went home and we left. Now I do not try, what would our children play together. Although, perhaps, when the twins grow up, the situation will change and beautiful good people will grow out of them. Everything happens in this life.