I believe that every parent is simply obliged to provide the child with vivid memories of childhood. We have to show the children how beautiful and diverse the world is around, how much interesting things await them now and in the future.
Perhaps, having visited an event once or having visited an institution, the child will choose his or her way in life. My daughter, for example, fell ill with dolphins after seeing a performance in dolphinariums. I do not think that it is so serious at 6 years old, but it's great when a child is passionate about something! And then we'll see …
At what age to go on a hike for impressions?
According to my observations, children under 3-4 years old are not very interested in various performances. In 3 with a little, my daughter barely sat in a circus, although in the beginning she was interested in something like, but then she quickly got tired. I watched the same picture with our friend, a boy of 3, who fidgeted in his chair after 15 minutes of a puppet show.
This, of course, is an individual question, but for myself I concluded that it is much more interesting for children of this age to participate in something rather than watch.
Now we live in a big city, and I noticed that master classes and other events are constantly held here, where kids can sculpt something, draw, design, etc. Such events give the children another opportunity for small discoveries and communication with peers.
I decided: as soon as my future baby grows up to the age of independent movement, we will often attend such events.
What impressed us the most?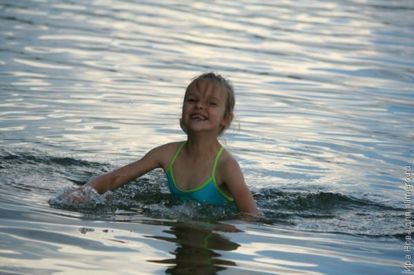 The circus made a much bigger impression on Zhenya at the age of 5 and at the age of 6. She looked at air gymnasts with all her eyes, then drew them and constantly talked about them. Clowns, however, did not like. They and I do not like too flat and vulgar jokes with them.
We visited puppet theaters several times and it is not always possible to guess here: it depends on the plot, the play of the actors, the quality of the dolls. In general, out of 3 only 1 performance impressed. But the movies and cartoons on the big screen almost surely carry away.
Exhibitions of paintings and handicrafts, as well as exhibitions in local history museums, of course, will not be such a bright event as a visit to the circus. But, I believe that they are important for the development of horizons. We usually wander briefly through the corridors of museums, but periodically we look there.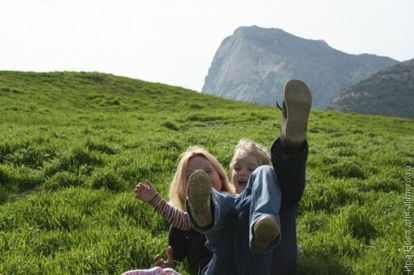 Among low-cost performances, our first place is taken by a hike in the woods or on the sea shore with an overnight stay. My daughter likes this case very much. For the first time we took her with us to the forest to spend the night at 5 years old. The little girl had problems in order to spend her energy wisely: first, while we were walking, she would wind circles around us, and then she would say: I am tired. But the evening around the campfire and the night in the tent give impressions that overshadow any unpleasant trifles.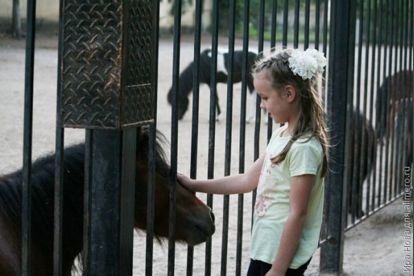 Zhenka visited this zoo at the age of 6, before that we only visited animal exhibitions that came to our city in the summer. And she liked both. It's great to see the animals alive, which I had previously met only in pictures or on TV. And it was also curious to find out that there are turtles and that one is so tiny and that one is so much awesome! She never managed to see a giraffe yet – this is our fad now.
The moral side of keeping animals in captivity


Among my acquaintances, some people strongly oppose visiting their children at zoos, circuses and dolphinariums. They say that animals are artificially restricted in freedom, they are forced to do various tricks, raising them with carrots and carrots, therefore it is not pedagogical to show this to children.
I have a mixed opinion on this. On the one hand, it is known that in captivity many animals live much longer than in natural conditions. But do they always provide the comfort of existence? Not in all institutions – it is a fact.
On the other hand, for example, dolphins are social animals, they gladly interact with humans. I doubt that they feel bad in the dolphinarium. But here in the circus to look at the performances of wild animals such as tigers and bears, I sometimes feel sorry: they are strangers among people.