My son will soon be 4 years old. The thought comes to me more and more often – isn't it time to teach it to read? So many new techniques appeared, take it and do it. But I'm not completely sure that he is ready for this, although I have many examples of children who already read at his age.
How good to be able to read …
Personally, I have no doubts that by school a child should be able to read, at least by syllables, but rather full of words and sentences. I remember myself as a child. I had so many favorite books, but nobody taught me to read, to be honest. And I remember asking my kindergarten friend to tell me how she does it.
Remember this poem?
How good to be able to read,
Don't bother mom,
Do not shake your grandmother:
Please read! Read it!
It seemed to me that it was right about me. When I was 6 years old, I knew letters and I myself began to put words into them. By school I read books avidly – out loud, and about myself. Then, in kindergarten, I myself wanted to learn, no one forced me. But from childhood I got used to listening to books, to fairy tales. Before bed, my parents read to me every night for an hour and a half.
The earlier the better?
So much controversy now about when to start teaching a child to read. Supporters of early development in one voice say that after 3 it's already late and a year the baby will master reading easier than at 2, and at 2 easier than at 3. And if a child at 4 does not read syllables, he will grow out of it Losers, who at school simply can not cope with the program.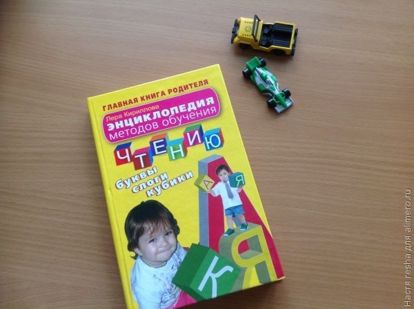 I believe that learning to read is necessary not before the child begins to speak well. Now we have normal, full-fledged conversations and even discussions with our son. Even six months ago, it seems to me that this was not the case.
I try to read him a lot and talk to him. He easily remembers poems and sometimes, when left alone, as if reading himself. That is, he holds a book in his hands, turns over pages and retells a fairy tale he has heard several times before.
In his incomplete 4 years, he knows a dozen letters, mostly vowels. I showed him everything in between, not giving it any significance, but he remembered. I think that in the same way, in a casual form, we will learn all the rest. In this I do not see the problem. But the fact is that to know the letters – does not mean to be able to read.
No need to hurry
To be honest, I'm just afraid of my haste and early learning to recapture the love of reading. Provided that the son does not wake up the desire to learn to read by the age of 5-6, I think I will use some techniques and games. In any case, I want to teach my child to read myself when we both are ready for this.
Share your stories as you taught your kids to read. Or maybe, just like me, while in doubt and just looking at the alphabet?