They started asking me this question when my daughter was barely two years old. They started from afar – with stories that a certain sister's neighbor's uncle already reads one and a half in syllables, and yours also get confused in letters.
Then I sent such well-wishers to those who talked about six-month-old children, who for half a year have been serving themselves for a pot. Still, I believe that in two years the child is completely unprepared for reading.
The daughter was not ready even at the age of three, but at that age she was already confidently oriented in the letters. I decided not to rush her with reading – everything has its time.
In kindergarten, children are introduced to the literal composition of words at the age of 4-5 years. During the school year, the children became acquainted not only with the letters and sounds, but also by dividing them into vowels, consonants, deaf and voiced.
Children are prepared to read simple words, for a start they combine letters into syllables, learn to pronounce not the sounds individually, but the syllable as a whole.
At about four and a half years old, the daughter herself asked me to teach her to read. This was preceded by a preparatory work on my part on how to be able to read everything around — comforts, books, announcements, etc.
The first time my daughter worked visual memory. She memorized the words completely and accurately reproduced them. Plus, it worked sharply – without thinking, she read the Pharmacy inscriptions on the relevant buildings, and when trying to read other words on her own, there was little that worked.
In this case, the main thing is not to miss the moment when the child is really interested in learning to read. Therefore, I transferred the rest of the business to the background and worked with my daughter.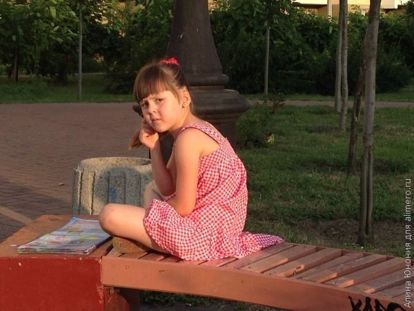 To begin with, we worked out reading the syllables that she stubbornly did not want to pronounce together (m-instead of ma). Here the teacher's advice helped me to try syllables (maaaaa). There were no problems, she loves to sing.
Then you should learn to combine syllables into words. Here, primers and books in which all words are divided into syllables came to our aid.
I admit honestly, after the first daughter's success, I relaxed a little. If I were more persistent, she would now read easily and quickly. But the summer began, I got some extra work, I want to take a longer walk on the street, etc. The reasons, if you think you can find a lot.
Now we have gradually resumed classes, I try to entice my daughter with a game form of education – we play school, write shopping lists and menus, sign drawings and postcards.
In any case, now, in her 5 years, she can read anything if she wishes, but she is still lazy. This is a matter of practice, I think. And I try to sharpen the reading technique with her at every opportunity.
What do you think, at what age should you start teaching children to read?