My friend was visiting me yesterday. Our daughters are the same age, they are 5 years old. Of course, the meeting could not pass without talking about our little princesses. A friend complained that her daughter refuses to clean up after herself toys, and in general, she does not help with anything around the house, but only scatters and litters.
At first, I thought a friend was exaggerating. But then the guests began to gather home, and she asked her daughter to remove the toys. I was surprised by the behavior of a small child. The girl lay down on the sofa and said in an authoritative tone: I am a guest here, so I will not clean anything. This is Tannins toys, let them collect them. Not only I was shocked, but also Tanya.
My child is used to helping without extra requests, she knows her territory, which adults never clean. Tanya silently went to her room to put things in order. From the look of a friend, it was clear that she was very embarrassed and ashamed of her daughter.
I thought about this situation for a long time. Who is to blame for the fact that the child does not know their responsibilities? Is she herself? For some reason it seems to me that parents are responsible for the behavior of the child in many ways. After all, it was their task to accustom the child to order and some feasible household chores.
From an early age, we did all the housework together with our daughter. I remembered very well how, while waiting for the guests for the 2-year anniversary of the baby, we wiped the dust together. I gave her a separate cloth and she enthusiastically copied my every move.
Dusting was a kind of entertainment for us. From about this age, with every cleaning, I handed my daughter her own rag and she wiped dust on all the surfaces she could reach.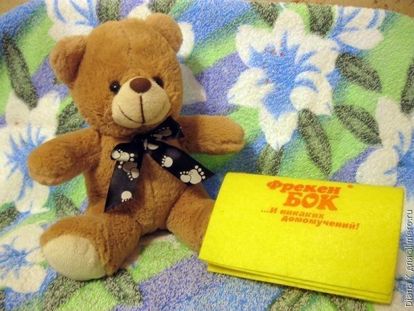 We remove together!
At the age of 3, my daughter was presented with a toy set, Assistant. There was a mop, a broom and various brushes. The toy set for the daughter was not very interesting, and he asked for a mop like a mother's. Since that time, we washed the floors together with adult mops.
If my daughter scattered or spilled something, I did not scold her, but gave a rag, and the baby cleaned up after herself. Of course, not always everything worked out. Often it turned out even worse and I reworked for her. But in this way the little girl was accustomed to work. Now, if my daughter is pouring something, she no longer asks me what to do, but goes to clean herself.
With 4 years old daughter helps me in the kitchen. Washes non-greasy dishes, puts dry plates and cutlery in their places. She is especially enthusiastic about working with dough. My daughter is very offended if I, for example, bake bagels without her help. And today we cooked soup together. While I was cleaning and cutting vegetables, my daughter made sculptures and threw meatballs into boiling water.
What do you think, at what age is it necessary to teach a child to do housework? What responsibilities do your children have?