When my daughter was about one and a half years old, I began to think about kindergarten. Moreover, it is necessary to draw up documents in advance – when you join in the fall, documents must be handed over to the garden as early as April-May.
We live in Kiev, we have no such thing as an electronic queue yet. Theoretically, you can place a child in any garden, subject to the availability of place in the group and the consent of the head.
Someone more convenient if the garden near the work, someone – near the house. I did not intend to work at that time, so the choice fell on a pre-school institution in our area of ​​residence. We have a lot of them, reviews of all different. My neighbor (the mother of the same age girl) praised the garden very much, which I once attended.
We have a big company of mothers with children, somehow it turned out that they all went to the garden in pairs – for example, my daughter went with her friend Dima.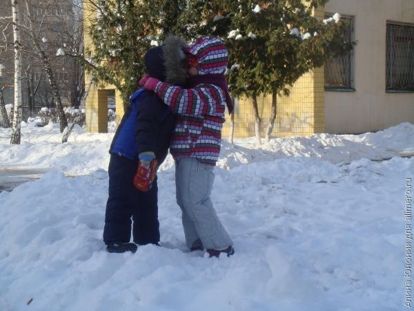 One fine April day, I and Dima's mom went to meet the manager, who turned out to be a very nice woman. She explained to us in detail what documents are needed (copies of birth certificates and parents' passports), then we went to the nurse (do not believe it, but she remembered me, because her son was in the same group with me!) – she told us about the necessary analyzes and certificates from the clinic.
It is well known that kindergartens are on state funding, which, as you understand, barely covers the necessary needs, so the manager suggested that we provide one-time charitable assistance. What I liked – she did not insist and did not name the specific amount.
After consulting, my friend and I contributed 400 hryvnia (about $ 50). As it turned out, in some gardens this amount is quite specific and varies in size from 200 to 1000 hryvnia.
So, on September 1, we took the children to the garden, at that time our daughter was 2 years 3 months old, Dima was 2 years 8 months old. There were no particular tantrums, the children curiously examined the lockers, the game room, the new toys (the group has a children's exercise bike, a slide, a treadmill). Also, the role was played by the fact that many children did not go to the garden for the first time, but were already in this group in the last academic year.
The first week we took the kids before dinner, then left to eat and take them before bed. After another couple of weeks, Dima was already sleeping, and I decided not to leave my daughter to sleep – I manage to do my home and personal affairs before lunch, and during this time I miss my daughter.
After the kindergarten, we asked the children about the day they spent in detail, they were happy to tell them about what they were doing, the food, the games, about the other kids. Until now, we are constantly interested in whether they are being offended, whether they like it in the garden, what they like more, how they communicate with their peers.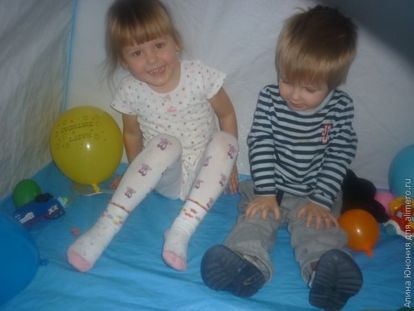 In December, the daughter and her friend got sick at the same time – Orvi, which was complicated by bronchitis (by the way, I can't say that the children were infected in the garden). In January, another flu epidemic came to Ukraine, it was decided not to go to the garden in winter. We reported this to the manager, she said that we need to pay for a stay of 2-3 days every winter month to save a place in the group.
Having winterized, in April we resumed the visit. I can not fail to mention a wonderful nanny – Lyudmila, young, she is not yet 30, a beautiful woman. Not once observed how the children greet and communicate mainly with her, called her nanny Luda, boast new outfits and impressions.
I have nothing to compare with, but I think that it is best to give the child to the garden at the age of about 2 years. At a younger age, children are more attached to their mother, they still can not really express their emotions and desires. And after 3 years, non-attendance of the garden is already a habit, weaning from which is sometimes difficult.
However, in some countries, even the smallest half-year-old children are given to the nursery, and among my friends there are mothers of four-year-old children who are opponents of gardens. Like, why do we need a kindergarten, I myself can do and walk with my child. And indeed, in kindergartens, children are constantly ill.
Personally, my daughter after entering the kindergarten was sick only once – in December 2011. After that, she visited the garden in 2012 – in the spring, half of the summer, all of autumn and December, and we never missed classes due to illness. So, it is very individual.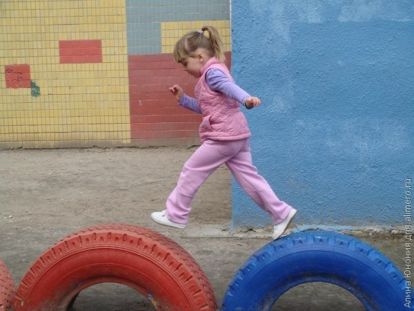 Yes, to practice and walk is in my mother's strength, but to provide the child with socialization in a circle of peers is more problematic alone. By the way, after a week of kindergarten, the daughter began to confidently eat and dress herself. I don't argue that sooner or later all the children come to this, but these skills at an early age make my life much easier for me.
Today, many psychologists advise to give to the garden closer to the 4th year, in order to avoid stress and emotional trauma. True, few people think about the state of mind of a mother after a round-the-clock stay with a violent three-year-old child 🙂
In the year – early, at 4 – late. At 2-3 – it's time.