Every mother wants her child to be an educated and successful person. And if, 20 years ago, the attitude towards a foreign language was, if I may say so, frivolous, then now its study has become on par with the rest of the compulsory disciplines – reading, writing and logic.
In contrast to the times of my childhood, children are now engaged in the education of almost from the cradle. It seems to me that in part there is the desire of parents once again to boast about the success of their baby, for example, And my year already says Hello.
Some schools of early development produce a set of children from 6 months, the kids are in the classroom with their mothers. The technique consists in listening to songs in a foreign language and viewing pictures with comments from teachers.
If you have extra money and time, perhaps this option will suit someone, but you should remember that at such a small age children still often sleep a lot (which makes it difficult for them to attend classes regularly and regularly), and at such a small age besides mom, babies are hardly interested in anything else.
Immersion in the language environment
Due to the small age of a child of 2-3 years, it is almost impossible to explain the theoretical side of the language – parts of speech, sentences, the role of articles and the principles of the formation of words. Therefore, schools often offer a method of complete immersion in the language environment.
This means that your child during the lesson will not hear a word in his native language, all communication takes place in a foreign language. My daughter and I were at a trial lesson last year (she was 3.3 years old at the time) and, to be honest, I, as a person fluent in English, did not like this principle of conducting classes.
Indeed, in this way, the child remembers the phrase and sentences entirely, without dividing them into separate words, which makes it difficult to independently construct other sentences if necessary.
Senior Preschool Age
In our schools, learning a foreign language usually begins in the first grade, with learning the alphabet. It would not be superfluous to prepare the child in advance, but this is not mandatory, all the same, schooling will start from scratch.
As long as I do not insist on teaching my daughter, the maximum that we do is to learn words in a game form, in 4.3 years she already perfectly understands what a foreign language is and why it should be taught.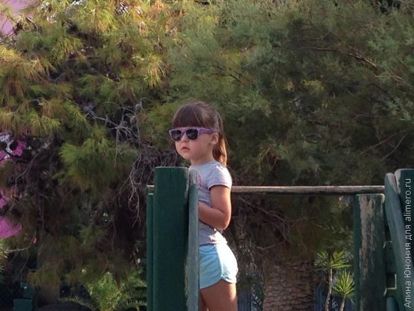 Now she knows dozens of English words and phrases, a couple of songs and poems, she freely counts to 20. But at school again you will have to start learning from the alphabet, but I hope it will be easier for her to learn with a certain vocabulary.
When to start learning a foreign language with a child is the decision of the parents. I believe that it is not worth starting before 3-4 years, except to satisfy your own ambitions.
The exceptions are cases when a baby grows up in another country or one of the parents is a foreigner, however, bilingual education is a completely different topic.