Every child is different. The most interesting thing is that even children born in the same family and received the same education and the same attention of their parents are different. How can you not think about this character from above, which each of us receives at birth? In the future, it can only be sharpened, but it can hardly be changed radically.
My own experience says that the nature of a child is a certain constant value, which is not easy for parents to influence. You can try to impart to the child certain behaviors, but still he will remain himself, unless of course the parents are not complete dictators, ready to crush their authority and impose a certain behavior.
I want a boy

My husband and I were very pleased when a doctor in the antenatal clinic told us that we would soon become parents. The husband was absolutely sure that there would be a boy, and I, like most of the young mothers, didn't care, I knew that in any case I would love my baby.
After some time, when it was possible to determine the sex of the child on an ultrasound, it became clear that we would have a girl, a long-awaited daughter. It seemed to me that my husband was a little upset, but he did not show a look, obviously, in the depths of his soul, relying on the fact that the uzist was mistaken and still appeared a son.
But, at the right time, a girl was born who radically changed our life and our relationships, transferring us from the category of husband and wife to the category of parents.
I will not describe how difficult it was to get used to this change of roles – every woman is going through a similar period, someone is easier, someone is harder. But I want to say that almost from the cradle it was clear that our daughter is more like a boy in her behavior. And over time, this was confirmed.
While the child is small, we can still somehow influence his choice and behavior, but as my daughter grows up, I realized that her boyish habits could not be interrupted. Neither persuasion nor strict instructions changed it.
Today she is almost a teenager, but in her there is very little of that very femininity, which, in my opinion, should already appear to the full, judging by her friends. It is practically impossible to make her put on a skirt or dress (only if she is overwhelmed with a scream and spoils her mood for herself and her for the whole day). Likewise, it is impossible to force her to abandon purely boyish gestures and manners to walk. At the same time she is a pretty girl, in the appearance of which there is nothing like a man.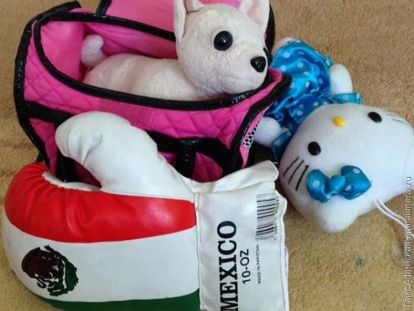 Nature is always right

Honestly speaking, I was already tired of fighting nature and decided to leave everything as it is in the hope that at the age of 16 something in her head would switch, and she would finally understand what belongs to the female sex. Although, maybe this same boyish glibness and courage can serve well?
Where the average girl would have burst into tears, my daughter is ready to fight back and stand up for herself. Perhaps, in life, just these qualities will become the very lifesaver that will pull it in difficult situations?
During the years that I tried to remake her into a real girl, I realized that you can't argue against nature, and the nature of a child is in no way dependent on parents, but is given to him once and for all.
The only thing that papa and mama can do is to instill important life principles in a child and teach him how to behave as circumstances require.
The task of parents is to become assistants and friends who are ready to support, but in no way case try to kill in the child the personality given to him from above.