Once, when I was still a little girl, a fashion magazine came into my hands. I began to look at photos in a magazine with great interest on which very beautiful aunts were captured. They were all with thin waists, in beautiful dresses and with amazing hairstyles!
Do you need a beautiful mom?

I always thought my mother was beautiful, but she obviously could not compete with these fashion magazine ladies. I remember well that I thought then that these aunts in the photographs are also someone's mothers. It was lucky for their children that they have such beautiful mothers!
I don't know for sure if I said something like that out loud (the child often thinks out loud), or my mother caught the flow of my thoughts, but, as always, she directly asked me: Do you need such a beautiful mother?
When I looked at the photos in the magazine, I absolutely did not present any of these models as ITS MOM, so my mother's question made me confused.
Mom, however, quite differently regarded my silence, and suggested to me: Let me take you to these aunts, maybe one of them will want to take you as a daughter. Well, I have to take myself another daughter, who is satisfied with such an ugly mother like me!
It is difficult to convey what was happening in my soul then. I threw this magazine aside and tried never to look at photographs with beautiful aunts so that my mother would not be offended.

My parents are the best!

I know for sure that it was after this incident that I realized that for me it doesn't matter at all that my mother doesn't have the most expensive dress, that she doesn't do her hair at the salon, although she has gorgeous hair, that she does not want to grow long nails. All this was absolutely not important! It was important that she is MY MOM!
I remember my thoughts very well: no matter how gorgeous a woman I met in my life, be it a teacher, my friend's mom or just a casual acquaintance, they all faded in my eyes against the background of my mom.
No, it does not mean at all that I did not notice their mind, kindness, beauty. I saw all these qualities and appreciated them. There are a lot of women in my environment, whom I love and respect, some of them I really think are beautiful. But my mother, in my view, was and remains the best woman in the world.
I can say the same words about my father. I have long been no longer a girl, but an adult and fully accomplished woman, but in all my life I have not met such a man as my father. He for me has always been and still remains the ideal of a man: fair, honest, kind, strong, on which you can always and in everything rely.
Perhaps in my life for a long time there was no man precisely because I was trying to find the same as my father. Not found! Of course, I love and respect my husband very much, and I never compare him with my father, but somewhere deep in my heart I know why I don't want to compare them.
I had this perception of parents since childhood. Naturally, it never occurred to me that it might be different. It turns out it can!

Old stories

The first time I made this shocking discovery for myself at school. My classmate was a late child. Her parents were older than the parents of other children, and Lena was shy about that! She did not invite anyone to visit when her parents were at home.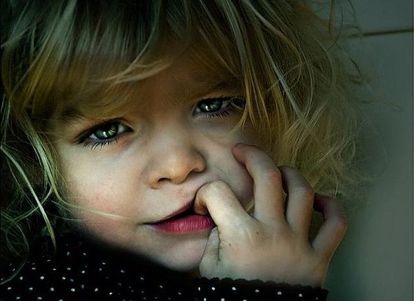 Once I was going to call on her, but she said that her mother was at home and asked not to go. I promised. I do not remember what happened, but I was forced to break my promise, and went to Lena that day.
Lenina's mother was a very kind woman, we met her for the first time then. She sat with us in the room for several minutes, and went somewhere about her business. I told Lenka that I liked her mother – so calm and kind!
Didn't she seem old to you? "Lenka asked. Of course not. What is she old if she is your mother? – I was genuinely surprised. But Katya and Svetka said that my mother was old, – Lenka lowered her eyes. Yes, your fool Katya, and Svetka agrees with her in everything. And your mother is wonderful! – I even got angry at Lena.
Since then, Lenka quite often invited me to visit, I met not only Lenina's mother, but her father too. They are really wonderful people, but Lenka was so embarrassed about their age all school years.
My other classmate, Lyudochka, was embarrassed by her mother because of her appearance. Lyudochkina's mother was seriously ill (she probably had diabetes) and was very complete. Naturally, she dressed in some kind of robes, with which she tried to cover her figure a little, but from this her appearance suffered even more. Lyudochka was terribly shy of her mother, did not allow her to go to school, her father usually went to parents' meetings with Lyudochka.
And Andrei's mother (this is another classmate of mine), on the contrary, was a very attractive woman. She always dressed brightly and fashionably. And her son was too shy! The fact is that Andrei never had a father. Everyone considered his mother to be a very frivolous person, and Andryukha was very worried about this.
But all these are old, long forgotten stories. I remembered these stories when my friend Zhenka told me that her daughter had become shy.

New time, old problems

Yanochka has her second child. The eldest son has already graduated from the institute and lives separately. And Yanochka is only five years old. Zhenka gave birth to her at the age of 37. Zhenka took her daughter to the kindergarten, and Yanochka suddenly asked her mother not to go to the kindergarten.
Naturally, such a request to her daughter caused Eugene to be surprised. Zhenka began to find out the reason, and it turned out that Yanochka was ashamed that she had such an old mother. Of course, girls now give birth at 18, and at 36 – already grandmothers. For other kids, grandmothers come younger than me, so Yana became shy. But what to do? – A friend asked me.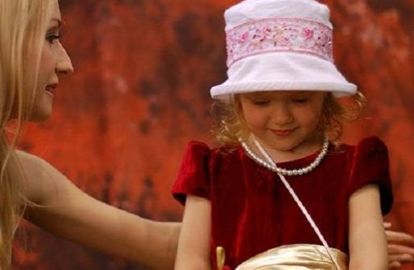 Zhenka looks very good, always looks after herself, but for Yana this was not enough. Zhenkina situation confused me. I did not know what to advise a friend. I decided to ask for advice … my daughter! She is the same age as Yanochka.

Children's wisdom

In the evening, I especially when my daughter began to leaf through the magazine, where there were many photos of various beauties – actresses, singers, models and other stars of show business. Look, Katyusha, what a beautiful aunt in the photo. Do you like her? – I tried to provoke a daughter.
Katya glanced briefly at the photo and twisted her lips: Well, if you wash off all the plaster from it, you may be like a person. And this? – I asked, pointing at the first photo on the next page of the magazine.
Katya looked first at the photo, then at me (puzzled), then again at the photo. And she made another verdict: Mom, this aunt is stupid like a cork! Do you not see this? Is a stupid person beautiful? A beautiful face is a smart face!
Katya, what do you think, is your mother beautiful? – I asked the worst question for me. Of course, mommy! You are my most beautiful! – Katyushka climbed onto my lap and hugged me. And not only beautiful, but also the smartest woman in the world! "The daughter added, after a little thought.
Who told you that? – I asked my daughter. Dad. He says you are the only one in the world! Katya! Is our dad the best one too? – I continued to provoke a daughter.
But how! Otherwise you would never marry him! This was clearly not her thought! And who told you this? "I wondered, because I was sure that I didn't say such a daughter myself. This grandfather told me in secret, but you do not betray me, "answered Katyushka, pressing herself closer to me. My daughter was wiser than me in this matter.

I need advice …

But I did not decide what to advise Zhenka in her situation. Maybe someone faced with such a situation when the child is shy of the age of the mother and managed to find the right solution?